Annie Potts Says Her Fourth Husband James Hayman Instantly Made Her Feel like They Were Family
Annie Potts has two sons with her fourth husband.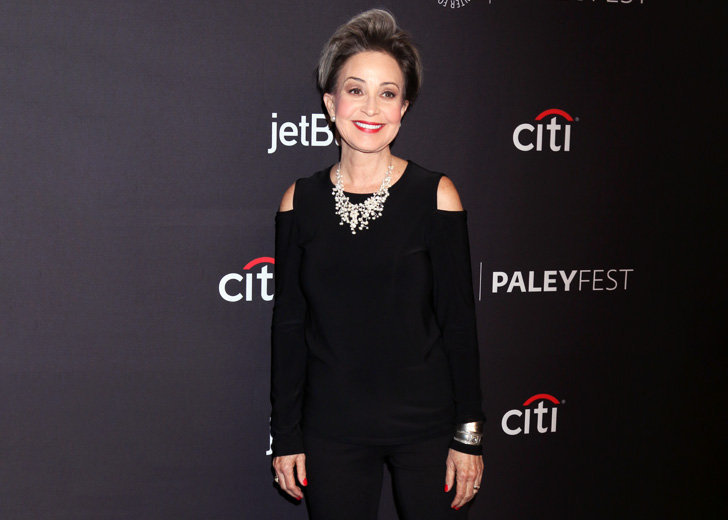 Annie Potts has been married to her fourth husband, James Hayman, since September 2, 1990. Hayman is an executive producer of NCIS: New Orleans, and he stays in New Orleans because of his work.
With Potts also having to move around because of her acting jobs, the two have been living separately for quite some time. Still, she says their relationship works because they work well together regardless of them living together or separately.
Potts and Hayman have two children together — son Doc (born 1992) and son Harry (born 1996). 
In an interview with Closerweekly, Potts revealed she knew Hayman was the right person for her as he loved her other son, Clay Senechal, whom she had with her third husband, B. Scott Senechal.
Because right away he loved my son. I had an eight-year-old [son] when I met him. When you fall in love with somebody who comes into your surroundings when you have a kid already, [they] have to love both of us. He was so willing to do that. We were instantly a family…
Annie Potts' Previous Spouses
Prior to meeting her current spouse, James Hayman, Potts had been married three times. Her first marriage was with Steven Douglas Schwartz on August 26, 1973. Their marriage lasted for five years and they split in June 1978.
Not long after her first divorce, Potts married her second husband, Greg Antonacci, on June 21, 1978. However, her second marriage was even shorter than her first and the two divorced on April 5, 1979.
Potts moved on with B. Scott Senechal and they tied the knot on February 28, 1981. They were married for eight years. And during that time, the couple welcomed their son, Clay Senechal. Potts and her third husband separated in 1989.
Annie Potts Has Two Children With Husband James Hayman
Despite three failed marriages, Potts got married for the fourth time because she wanted to give her son the experience of growing up in a family. Including Clay, whom she had with Senechal, Potts has two other sons with Hayman.
While Potts and Hayman were growing their family, she never took a break from her work. Throughout her career, the Young Sheldon actress has worked in over 100 movies and TV series. And while that number may seem a lot, Potts says she would have had even more credits to her name were it not for her boys.
However, she doesn't regret slowing down for her family and explained she could juggle motherhood and acting because she got a lot of help from others.
They were very understanding of my work. I also had lots of help raising them, a bevy of women who loved my boys. I had nannies, too. Once [the boys] got to a certain age, they benefited from having guys around to be tough with them.
Annie Potts And Her Husband Started Charity Called All Are One
During the pandemic, Potts and her producer husband created a charity to help those in need. Named All Are One, the charity gives away money to the needy through churches and schools.