How Old Was Ralph Macchio in Karate Kid and Where Is He Now?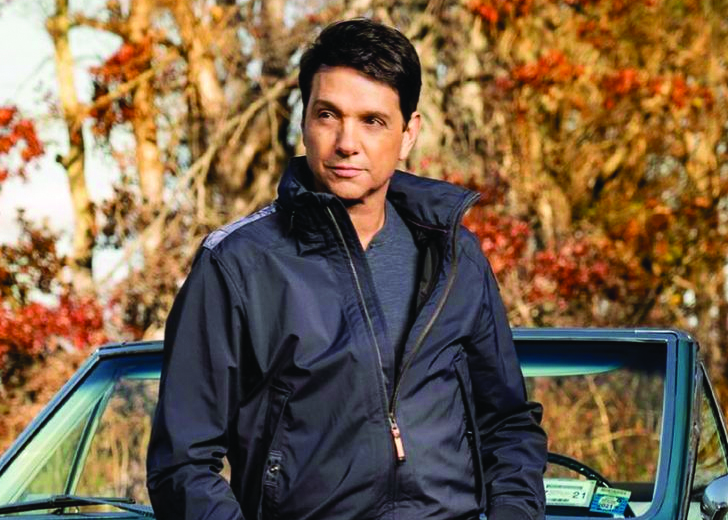 Karate Kid debuted in 1984 and became a smash hit, launching lead actor Ralph Macchio into superstardom. The actor did not just rise to fame; he became a fixture in '80s film history and seeped his way into pop culture. 
Macchio had starred as Daniel LaRusso, a teenage boy who moves from New Jersey to California after his single mom loses her job. LaRusso gets bullied in his new school. But after running into the apartment complex repairman, Mr. Miyagi, a Japanese World War 2 hero, he learns to defend himself. 
Miyagi becomes the teenager's father figure and teaches him Karate, hence the name "Karate Kid."
The coming-of-age movie was relatable to 1000s of kids across generations and cultures, which is why it is still relevant today.
How Old Was Ralph Macchio In Karate Kid Movies?
Macchio was born on November 4, 1961, while the first part of the Karate Kid trilogy was released in 1984.
This means the 60-year-old actor was roughly 21 or 22 years old during the filming. For a 22-year-old, he portrayed the 17-year-old LaRusso convincingly. 

Ralph Macchio at the Kids' Choice Award. (Source: Instagram)
In an old interview, the actor opened up about his role as LaRusso sharing that his family background was more centered than his avatar.
He also spoke about his character, saying that as a 22-year-old, he was nothing like LaRusso, and probably the 15-year-old version of himself could relate to LaRusso more.
When the second part of the movie, Karate Kid Part II, was released in 1986, Macchio was approximately 23 or 24 at the time of filming. By the time the last installment, Karate Kid Part III, arrived in 1989, the actor was almost 27.
Where Is Ralph Macchio Now?
Over three decades later, Macchio returned as LaRusso in Karate Kid's sequel, Cobra Kai. 
The first season premiered in 2018 on YouTube red, and after the first two seasons, it moved to Netflix. The latest and fifth season is returning to the streaming platform on September 9, 2022.
Set decades after the events of the 1984 All Valley Karate Tournament, middle-aged LaRusso, and Johnny Lawrence, portrayed by William Zabka, find themselves as martial-arts rivals again. 
During an interview with The Hollywood Reporter, Macchio opened up about how the series itself is informed by what happened in the original Karate Kid film trilogies.
"What is so wonderful about doing the Cobra Kai series is that the creators find ways to take that story and let it evolve and find backstories for characters who might have been thinly written," said the actor. He added the series had larger-than-life elements that, when broken down, were ridiculous but also so much fun.