Pokimane Wants Ninja's Apology after His Dead Lawsuit over JiDion Drama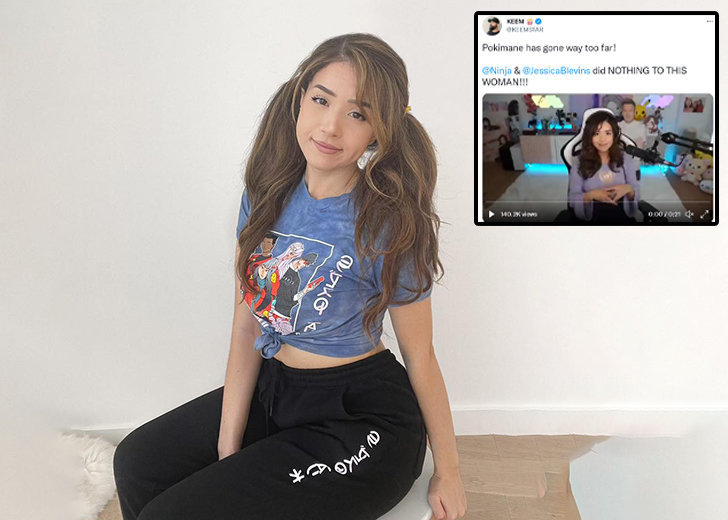 The Pokimane-JiDion drama has somehow managed to come up with another chapter even after the two put aside their differences and even joined hands for a collab. 
In her inaugural stream, after she announced that she was signing up with Twitch again, Pokimane demanded an apology from both Tyler 'Ninja' Blevins and his wife/manager Jessica Blevins.
Pokimane Expecting Apology from Team Ninja
In her most recent stream, Pokimane was seen laughing at the fact that JiDion was faster to apologize for his hate raids than Ninja and Jessica Blevins. 
The funniest thing about all of this is that the guy who started it all and said so many mean things about me was faster to apologize to me than Ninja and Jessica Blevins.
This was a much-awaited stream for fans of Pokimane, as she had previously informed fans that her Twitch contract had officially ended and she would announce her "next chapter" soon. 
Many of her followers had expected the content creator to move to the other side of the fence and join hands with YouTube Gaming. 
A week later, she revealed that she was staying on Twitch, which unofficially confirmed that she had reinstated her contract with the Amazon-owned streaming platform. 
She even announced a Tesla giveaway to commemorate the occasion. 
The Pokimane-Ninja Beef
Steering back to the topic at hand, things between Pokimane and Ninja started turning sour when the latter took JiDion's side when the YouTuber launched a hate raid against Pokimane on Twitch. 
At the time, Ninja had told JiDion that he would "see what he could do," implying that he would have a word with his contact at Twitch to see if JiDion could be put back on the platform. 
By then, JiDion was already looking at getting permanently banned from Twitch for violating their community standards policy. The ban was not lifted, just so you know. 
That was the last anyone had heard from Ninja on the matter until he said in a now-deleted tweet that "All will be explained," hinting that the supposed feud between arguably the two biggest streamers on Twitch would be sorted out. 
But then, nothing came of Ninja's premonition. A day later, Pokimane clapped back, saying, 
I thought it was kind of interesting that Ninja was like, 'Everything will be clarified.' And then he woke up the next day and played Fortnite for 7 hours. 
From her vantage point, she believed that Ninja and JiDion shared much of the same viewership, and flipping sides at this point would mean that Ninja would lose viewers. 
Ninja Lied to JiDion's Fans
In response to Pokimane calling out Ninja, she got a DM from his wife, Jessica. Jessica explicitly stated that Ninja had lied to get out of a tricky situation. 
Ninja had clearly said that he had sent a text to his representative at Twitch to pull on some strings to get JiDion back on board. 
Turns out, Ninja never sent that text and simply lied to stop the harassment he'd been receiving from JiDion's fans. 

Pokimane leaked Jessica Blevin's DM (Source: Twitter)
Moreover, Jessica claimed that Pokimane was well aware of what had happened and was garnering hate and defaming her husband's good name. 
Jessica accused Pokimane of "actively bringing harassment" to Ninja and herself "at the highest level. 
To top it all off, Jessica said that Team Ninja was considering everything an act of defamation of character and very seriously so. She added that a lawsuit was on the table and the legal team would be involved in the matter.