Penelope Cruz and Her Husband Javier Bardem Put Family before Work
Penélope Cruz and Javier Bardem first met in 1992.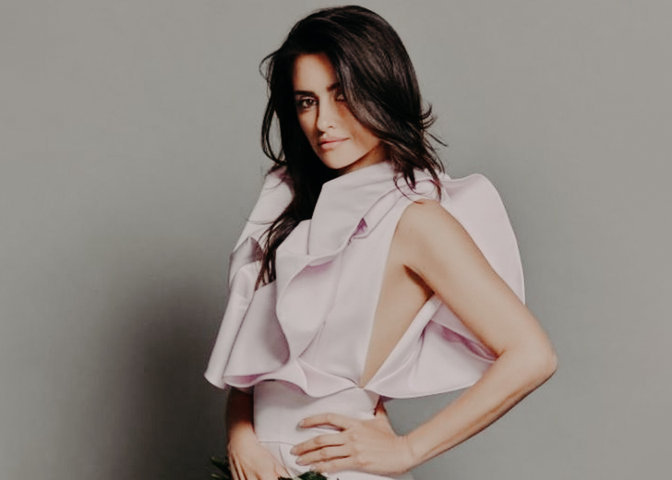 Penélope Cruz is a happily married woman. She has been married to long-time husband Javier Bardem since 2010.
The couple was recently spotted having a ball when they stepped out on the beach in Sardinia, Italy, on July 9, 2021, with their two young children Leo and Luna.
The Spanish actress donned a gorgeous pink swimsuit while soaking up the summer sunshine on the family vacation.
Her husband, who is also an actor best known for his role in No Country for Old Men, went shirtless on the occasion. He wore a pair of black swimming trunks.
And while many couples from the entertainment industry tend to find their relationship fading away after a certain period into the relationship, it's pleasing to witness the likes of Penelope Cruz and Javier Bardem sticking together.
For Cruz, Her Family Is Her Top Priority
One of the reasons Cruz and her husband Bardem have not experienced turbulence in their married life so far is because of the couple's priority towards family.
During a conversation with Marie Claire's Gaby Wood in January 2019, the Academy Award-winning actress stated that her family was her priority.
Cruz explained she puts her family before work by signing only one film per year, avoiding works on weekends, and scheduling shoots during the summer.
She also shared the longest she has ever been away from her children was for four days, which had happened only twice.
I'm not saying that to claim I'm making some great sacrifice—not at all. My family is my priority.
The 47-year-old actress further said that she and her husband are on the same page when it comes to family.
Bardem also follows similar work schedules to be together with the family.
Cruz and Bardem Have Worked Together on Multiple Occasions
The Spanish stars are not just a married couple, but they have occasionally worked together in various film projects as well.
In fact, they first met in a film set when they were filming the Spanish comedy-drama Jamón Jamón way back in 1992.
Years later, they reunited to work together in Woody Allen's 2008 romantic comedy Vicky Christina Barcelona, after which their real-life romance officially began.
They were in a relationship for three years before they made their first public appearance as a couple.
They walked together on the red carpet at the 2010 Goya Awards, the Spanish equivalent of the Oscars.
After their marriage in 2010, they starred in the 2013 film The Counselor and 2017's Loving Pablo.
They also worked in a six-minute commercial for lingerie brand Agent Provocateur, which Cruz directed.
But while speaking with Marie Claire, the actress stated that the couple didn't want to make themselves comfortable, just by choosing to work together always.
Obviously, we can't choose parts just for logistical reasons, like, 'Oh, let's work together more often because it's easier.' No. In fact, it's not something we want to do that often.
Presently, Bardem is set to star in Will Speck and Josh Gordon's movie Lyle, Lyle Crocodile, based on the best-selling children's book by Bernard Waber, for Sony Pictures.
On the other hand, Cruz has multiple projects in the pre and post-production stage, including On the Fringe, L'immensita, The 355, and Official Competition.