5 Animated Movies to Watch on Netflix This Summer
Here are five wonderful movies for you to watch on Netflix this summer.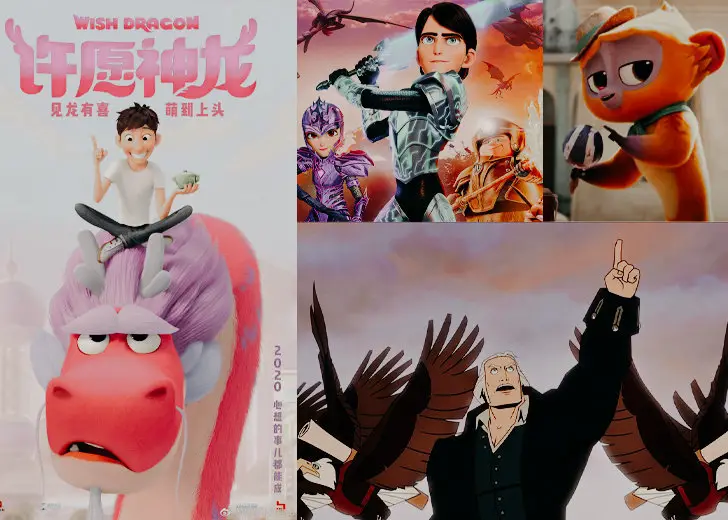 Netflix's animation department is building up and aiming to deliver six movies a year. Netflix Animation is an a subsidiary of Netflix.
The studio produces and develops animated programs and feature films.
Netflix also plans to challenge Disney through its prolific production of animated movies. 
Since Netflix has been serving up an abundance of animated movies, here are selected five of those movies that most definitely deserve your watch this summer. 
The Mitchells vs. the Machines 
A seemingly dysfunctional family becomes the last ray of hope when humanity needs salvaging from an Olivia Colman-led robot uprising.
The young Mitchell daughter Katie Katie is on a road trip with her parents, younger brother and dog to start her first year at film school  when Colman interrupts them.
This Sony Animation feature premiered April 30 on Netflix, where the Oscar-winning Colman stars alongside Maya Rudolph, Eric Andre and Abbi Jacobson.
The comedy animation is directed by Michael Rianda and has a budget of $50-100 Million. 
Trollhunter: The Rise of the Titans 
Netflix has released a trailer for the culmination of 2016 Guillermo del Toro's beloved animated series, Trollhunters: Rise of the Titans, which teases a battle between mankind and magic. 
The 27-second teaser flaunts many heroes from the original trilogy who must work together to protect the town Arcadia from those who fantasize about controlling the magic it withholds.
The dazzling voice cast includes Steven Yeun, Alfred Molina, Nick Offerman, Emile Hirsch, Nick Frost, Diego Luna, Kelsey Grammer, and Cheryl Hines and many other big names. 
Wish Dragon
In Sony Pictures Animation's Wish Dragon, a college student named Din who has big dreams but very limited resources joins Long, a cynical but powerful dragon capable of granting wishes, set out on a comical journey through modern-day Shanghai to look for his long-lost childhood friend, Lina.
Their journey obliges them to answer the bigger things in life, because when you can wish for anything, you have to decide what really matters.
Written by Chris Appelhans and produced by Jackie Chan and Aron Warner, the movie, which already has decent reviews, made a box office of $21.1 Million.
America: The Motion Picture
Even with no trailer on the horizon, Netflix has disclosed the first look image of the upcoming animated movie America: The Motion Picture.
Channing Tatum is George Washington!
Olivia Munn is Thomas Edison!
Other actors are other characters!

Time to officially reveal the cast of AMERICA: THE MOTION PICTURE, crossing rivers to deliver you to a prosperous new horizon on June 30. pic.twitter.com/PWy1Yo62ms — NetflixFilm (@NetflixFilm) April 27, 2021
It is to be released on Netflix on June 30, featuring Channing Tatum, Olivia Munn, and Andy Samberg, along with Jason Mantzoukas, Olivia Munn, Bobby Moynihan, Judy Greer, Will Forte, Raoul Max Trujillo, Killer Mike, and Simon Pegg.
The movie's official abstract describes it as a "wildly tongue-in-cheek animated revisionist history," where we will see an ensemble ready to defeat the antagonists of the American Revolution. 
Vivo
The animated musical features a rainforest "honey bear" who spends his days playing music to the crowds in Havana square, with his beloved owner Andrés, who also shares his love of music.
But when tragedy strikes, Vivo has to deliver a message that Andrés never could, for which he accepts the help of a bubbly newcomer named Gabi. 
The voice cast also includes Zoe Saldana, Brian Tyree Henry, and Nicole Byer.
Vivo has new musical pieces from Hamilton creator Lin-Manuel Miranda and is coming to Netflix, though the debut on the streaming platform remains unknown.