'Dune' star Javier Bardem's look-alike Jeffrey Dean Morgan got him in trouble
Oscar-winning actor Javier Bardem and Jeffrey Dean Morgan are Hollywood dopplegangers. Because of their uncanny resemblance, Bardem was blamed for Morgan's actions once.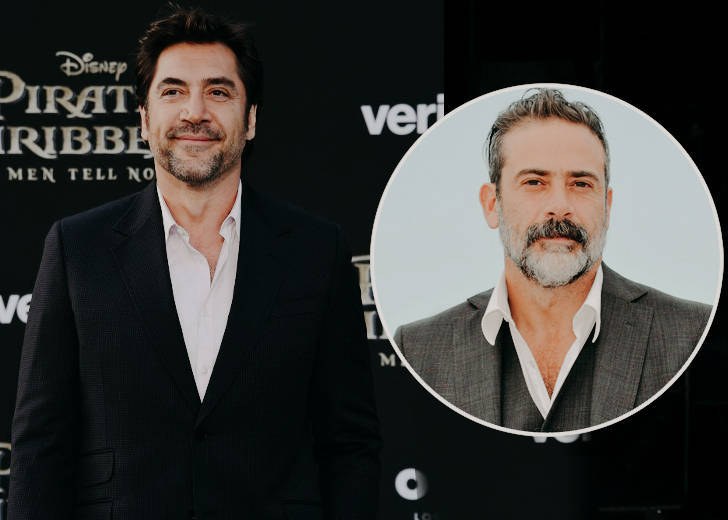 People are often confused between the Oscar-winning Spanish star Javier Bardem and his look-alike, American actor Jeffrey Dean Morgan.
Bardem even landed in controversy once when the media mistook him for Morgan and called him out for Morgan's actions. 
In a video uploaded on July 20, 2013, on People's YouTube channel, Morgan was asked which celebrity he was most frequently mistaken for. To this, Morgan spontaneously answered, "Javier Bardem." 
The two certainly have an uncanny resemblance to each other.
Their likeness brought about an obstacle for the Spanish star. Morgan shared a red carpet incident in which he was mistaken for the Oscar-Winning Bardem.
Apparently, during the red carpet event, the actor was addressed as Bardem by the Paparazzi. Morgan jokingly showed his middle finger to media outlets.
The paparazzi, still mistaking Morgan for Bardem, put the blame on Bardem's head.
I get (mistaken for) Javier Bardem a lot. When he won his Oscar, I had just gotten on Grey's Anatomy about the same time. I went to a party here in New York, and as I was walking the red carpet, the paparazzi just started screaming, 'Javier, Javier!'. And I flipped them off… I was trying to be funny, But the next day in the New York Daily News or whatever, there was a picture of me flipping the camera off and it said, 'Javier is a**hole!'

Javier Bardem and Jeffery Dean Morgan (Source: eonline)
On the professional front, both actors are quite accomplished and are seen portraying a variety of roles. 
The Hollywood doppelgangers, however, have had contrasting love lives.
Bardem has been fortunate in the love department. The actor met the love of his life, Penélope Cruz, in 2007 and tied the knot in 2010.
The couple has one son Leo Encinas Cruz and one daughter Luna Encinas Cruz.
On the other hand, Morgan was married to his first wife, Anya Longwell, from 1992 to 2003. He was engaged to Mary Louise Parker from 2007 to 2008. From 2009, the actor began dating Hilarie Burton. 
The couple has two children: a son born in 2010 and a daughter born in 2018. Morgan got married to Burton on October 5, 2019.