Are Olivia Rodrigo and Zack Bia Dating? Fan Theory Explained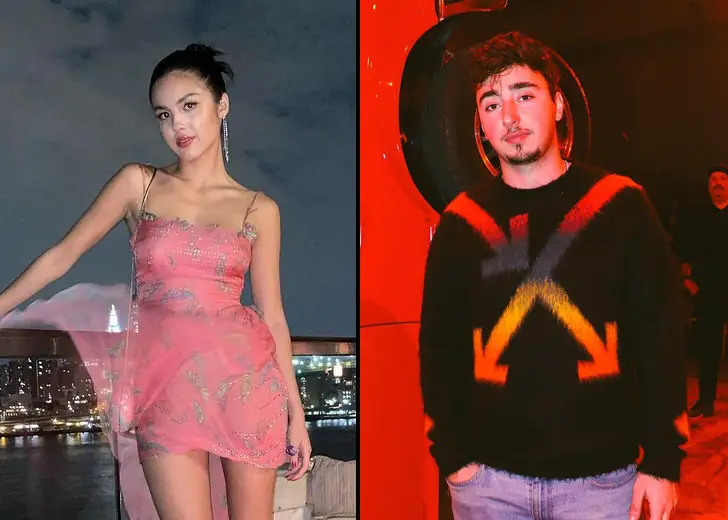 It appears that Olivia Rodrigo and Zack Bia are the new couple in the town.
The buzz has been going around since the two were initially spotted together at the Super Bowl 2022 and a party after the game.
"RUMOR: #OliviaRodriogo sparks dating rumors with 25 year old #ZackBia after they were spotted together at the #SuperBowl and her birthday that just recently past," Pop Faction, an online gossip site, wrote on Instagram.
In their post, the gossip site also shared a picture of Rodrigo and Bia sitting around on a table together with celebrities like Simi Khadra, The Weeknd, and Fai Khadra.
Zack Bia Spotted at Olivia Rodrigo's Birthday
After the Super Bowl, Rodrigo and Bia were quickly observed together at singer Chappell Roan's single release and birthday party on February 19, 2022.
Even though they were not clicked together, fans saw Rodrigo wearing a blazer similar to the one Bia owns.
More so, a TikTok handle (@joliviarights), a fan page of Rodrigo, even posted a video showing the singer-songwriter and her rumored boyfriend wearing the same coat.

Olivia Rodrigo (right) reportedly wearing Zack Bia's jacket. (Photo: Instagram)
"I love how much you all are reading into a jacket. Why can't we leave young women alone?" someone commented on the video.
In the comment section, other fans also discussed whether the two were really dating each other.
But the speculations became stronger when Rodrigo and Bia were again spotted together — and this time, it was at the singer's birthday party on February 20.

Olivia Rodrigo (left) and Zack Bia (left) clicked at the singer's birthday bash. (Photo: Instagram)
The two were also pictured together, as fellow singer-songwriter Tate McRae took a selfie featuring herself, The Kid LAROI, and the rumored lovebirds.
Olivia Rodrigo and Zack Bia Dating Theories by Fans
With all these ongoing details in front, fans are not being able to hold back their thoughts. Hence, they are pouting out their theories on if Rodrigo and Bia are dating or not on various social media platforms.
"Lmao Olivia Rodrigo and Zack Bia are actually dating?? I thought it was just a rumour," a tweet read.
"and she was wearing his jacket at chappells release party," another wrote on TikTok, implying why they felt the two were dating.
On the other hand, some also presumed that they might not be dating, and he must have offered her his coat just as a friend.
"have y'all never had a guy friend that is genuinely nice, i'm mena i know he's not nice but it's was probably a nice gesture [sic]," a user on TikTok stated.
Similarly, another claimed that Bia was not with Rodrigo at Roan's birthday, even though the fan could not ignore the fact that she was wearing a similar jacket. 
A fangirl further said that the singer could have bought the jacket herself, too. The comment read, "She could have bought it herself tho."
In between all that, there are also a few who are asking Rodrigo to end things with Bia [if they are dating], claiming Bia is not the right guy for her.
olivia rodrigo was wearing zack bia's blazer god damn someone tell her to run as fast as possible — ella :P (@BEERSRICHARDS) February 23, 2022
The fans have been claiming so while mentioning the DJ's bad history with his ex-girlfriends. Rightly so, he was previously alleged of cheating on his ex-girlfriend Madison Beer.
Neither Rodrigo nor Bia have made any comments regarding the ongoing theories.