Is The Kid LAROI Getting Engaged to Girlfriend Katarina Demetriades?
Engagement speculations are surfacing as eagle-eyed fans continue to scavenge their social media for clues.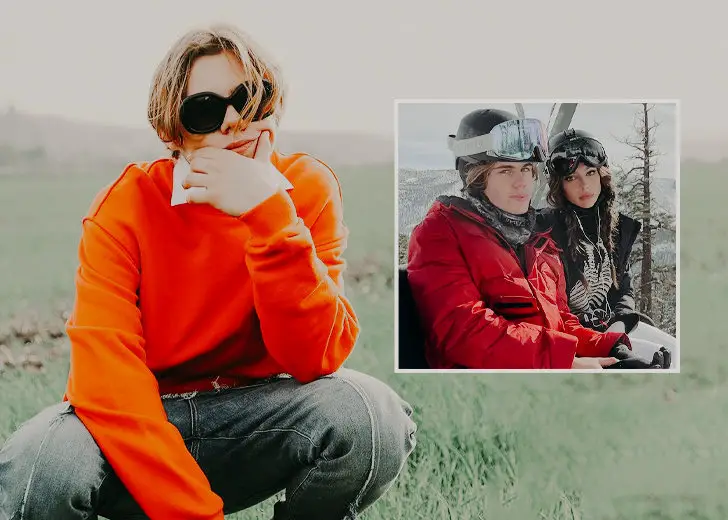 'Without You' singer Charlton Kenneth Jeffrey Howard, professionally known as The Kid LAROI, is one of the fasting rising stars in the music industry. In 2020 alone, the singer released an album and had various collaborations with the likes of Lil Tjay, Juice Wrld, Machine Gun Kelly, Marshmello, and Justin Bieber. He also recently performed on Saturday Night Live with Miley Cyrus.
The singer is in a relationship with a 16-year-old TikTok star Katarina Demetriades. They have been together for almost nine months, and speculations about their engagement have surfaced in recent days. 
Is The Kid LAROI Engaged?
Neither party has confirmed their engagement. However, both the rapper and the TikToker seem to drop hints now and then. 
A while ago, Demetriades posted a series of pictures on her Instagram. The 'Let Her Go' singer replied with a ring and a heart emoji. 
This is not the only time he has associated the ring emoji with his girlfriend. Back in January, he posted a picture with Demetriades and captioned it with a ring emoji, among others. 
While the ring emoji might simply be his way of showing his commitment to the 16-year-old, one can't help but wonder if there are any engagement plans budding between the young lovebirds. 
Breakup Rumors
Back in April, the rapper left followers puzzled when he posted a few photos of himself, with the caption "fvcklove3." The hawk-eyed fans immediately started blowing his Twitter up. However, he didn't seem to take notice of the Twitterati asking him if he had broken up with his girlfriend. 
It turned out the cryptic caption was just the name of the final album in his "F*CK Love" trilogy and was not meant to be an update of his relationship status.
On July 25, 2021, he took to Instagram to post his 1-year anniversary snaps. And the couple looks to be going strong together. This should put all breakup rumors to rest.
How They Met
Recently on The Kyle & Jackie 'O Show podcast, the rapper talked about his relationship. He agreed with the radio host, Jackie 'O, and her opinion on Demetriades — the TikToker being the most beautiful girl they had ever seen. 
He revealed the duo met via a mutual friend when the singer came from Australia to Los Angeles. Kid LAROI had just released his first mixtape, which, by the title itself, was kind of against the concept of love. He confessed he wasn't in the mood for love, but categorized his experience as something not under one's control.
Ironically, the singer fell head over heels with the TikTok star. The singer agreed with another host from the podcast, Kyle Sandilands, when he said that love came during the strangest moments and often when one isn't watching. 
The 17-year-old also opened up about his relationship on the Zach Sang Show. He confessed that this was the first time he had ever been in love. Before his relationship with Demetriades, he had been hurt by girls. They played a part in changing his attitude towards love. 
He had liked Demetriades, but he tried to fight off the feelings because of his previous experiences. But love came to him unexpectedly, which eventually made him give in, and now he is in a happy relationship. 
He also joked that he hoped this relationship worked out. Otherwise, he would have to make a whole new album, like his recent one, dedicated against the concept of love. 
Despite currently being in a healthy relationship, Kid LAROI confessed that his previous experiences had scarred him. He still has trust issues and a hard time letting his guard down.
However, the Kid LAROI girlfriend experience is definitely on track to be a positive one this time around. This is, in part, thanks to the fact that he has a positive outlook on relationships and is working on himself in order to be a better person.