Olivia Ponton and Kaila Novak Mark One Year of Being Together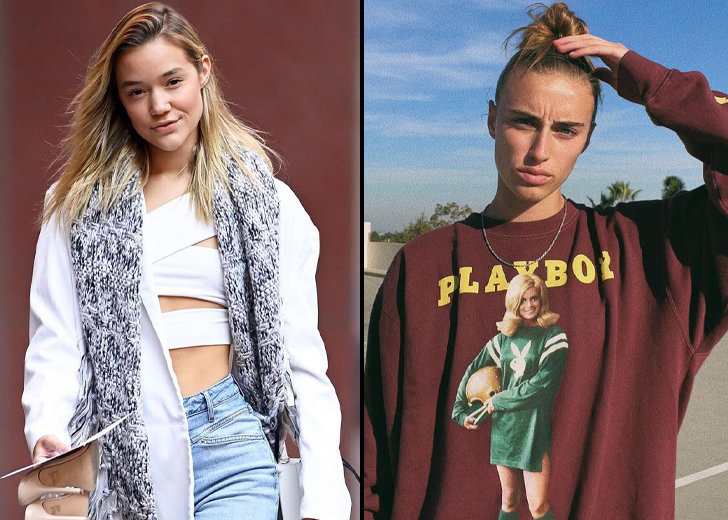 Olivia Ponton and Kaila Novak confirm they are still dating with a first-anniversary post on Instagram.
On February 24, 2022, Novak, a Canadian soccer player, took to Instagram to share a series of pictures of her and Ponton, a model and social media influencer, writing, "proud of our love ~ 365."
The caption implied that they were celebrating the completion of a year of their relationship, while the pictures showed their adorable moments together.
Most of the pictures saw the loving couple share intimate moments, too, as they shared hugs and kisses.
Olivia Ponton and Kaila Novak Still Dating
Happy and impressed with the gesture, Ponton later wrote a sweet message for her girlfriend and dropped it in the comment section.
"thank you for teaching me what unconditional love is. my very own angel. proud of YOU always," the internet star's comment read.
In addition, she posted a couple of their pictures on Instagram stories that fully confirmed that she and Novak were really together and still dating.

Olivia Ponton posted a picture of her and her girlfriend Kai Novak together via story. (Photo: Instagram)
The relationship was first made public in June 2021 when Ponton came out as bisexual and revealed she was dating the soccer player.
Fans React to the News
Fans were over the moon when they found out their beloved couple was still together. Otherwise, the recent rumors suggested they had a breakup.
"Favorite couple is back," someone commented on Novak's post, while another added, "so happy for both y'all."
Another chimed in, saying, "KAILIVIA IS INSEPARABLE!!"
"I THOUGHT MY PARENTS BROKE UP AAAAAAHHHH IM OVER THE MOON," a fan added.
Olivia Ponton and Kaila Novak's Break up Rumors
As stated earlier, Ponton and Novak — also known as Kai Novak — had been surrounded by breakup rumors in recent months.
For instance, a few months ago, fans theorized that the couple was no longer together because the social media star was cheating on her girlfriend with someone else.
She had allegedly slid into another guy's DM and offered to fly him out to Los Angeles. Hence, the cheating rumors swirled around the internet.
The cheating rumors again made the headlines earlier this month, in February 2022, and this time, she was linked with Josh Richards. 
During the February 8 BFFs with Dave Portnoy and Josh Richards live podcast event, Richards revealed Ponton had called him up and invited him to New York. When they met, she allegedly flirted with the podcast host.
Brianna LaPaglia, who was also present at the event, later chimed in, claiming that the TikTok star was probably looking for physical intimacy from Richards.
The next day, the second day of the live BFFs podcast event, another host, Dave Portnoy, shared that Novak and Ponton had broken up.
It now seems that the BFFs' claims were not true after all.