Olivia Ponton Cheating on Kaila Novak with Josh Richards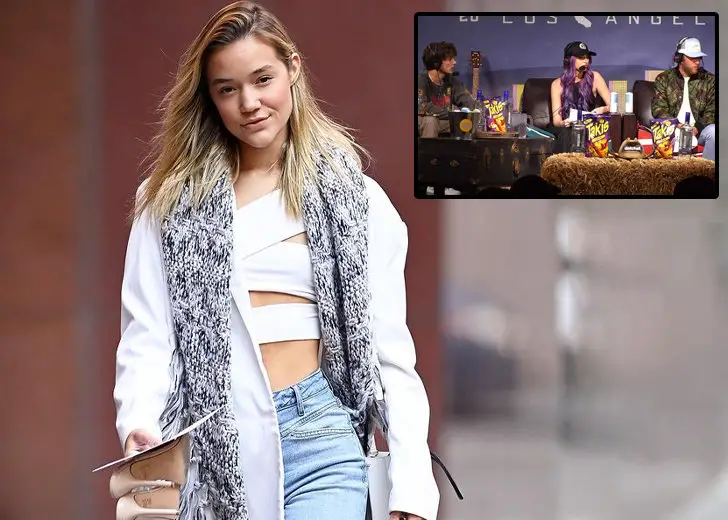 On February 2, 2022, tiktokinsiders uploaded a screenshot of Kaila Novak, aka Kai Novak's TikTok video. 
And in the caption, the outlet noted that Novak and fellow TikTok star Olivia Ponton were back together after a break up. 
The video had a text overlay that read, "Do you ever think about our future together?"
Novak said she did in the caption and in the next clip listed everything she had thought of regarding her future with her special someone. 
It included things like "getting our first puppy," and "buying our first house somewhere sunny 24/7."
Although she did not mention who that person was, Ponton commented on the post. 
In the comments section, she wrote, "you know me so well [yellow heart emoji]."
Novak and Ponton have been dating and they went official with their relationship in June 2021. 
Since then, the duo has been in an on-and-off relationship. 
Once, fans theorized that the duo broke up because Ponton was cheating on her girlfriend with someone else.
She had allegedly slid into another guy's DM and offered to fly him out to Los Angeles. And thus began the cheating rumors.   
Olivia Ponton Allegedly Cheating on Kaila Novak With Josh Richards
But it looks like the TikTok star is cheating on Novak again, as she was exposed by Josh Richards.
On February 8, the BFF's YouTube channel uploaded a video from their BFFs with Dave Portnoy and Josh Richards live podcast event from Saddle Ranch. 
Hosts Dave Portnoy, Richards, and Brianna LaPaglia were chatting with TikTok star Bryce Hall. 
One of the topics they discussed was inviting Ponton to their show. 
Richards revealed that Ponton had called him up while he was hanging out with Hall.

Dave Portnoy, Josh Richards, Brianna LaPaglia, and Bryce Hall discussing Olivia Ponton cheating on Kaila Novak (Source: BFFs with Dave Portnoy and Josh Richards/YouTube)
Hall said the female TikTok star invited Richards to New York and basically flirted with the podcast host. 
LaPaglia chimed in, claiming that Ponton was probably seeking physical intimacy with Richards since she invited him to New York. 
But Hall revealed that Richards curved her advances, saying that they were busy filming. 
Richards later apologized to the TikToker and noted she was never coming on the show. 
Meanwhile, Hall assured him that there was nothing wrong with what they were discussing. 
Olivia Ponton and Kaila Novak Break Up
The next day, during the second day of the live BFFs podcast event, Portnoy shared that Novak and Ponton had broken up. 
And the reason for their break up was the clip from the BFFs live show with Hall.

The second day of BFFs live show (Source: BFFs with Dave Portnoy and Josh Richards/YouTube)
Portnoy and LaPaglia claimed that Richards was at fault for their break up, or at least that was what the internet was saying. 
"Oh, again? Nahhhh... but she can't put that on me, though. The internet is wrong sometimes," said Richards. 
Portnoy explained that after the clip went live, Novak went on social media and addressed the Ponton-Richards situation. 
"She's [Novak] like, 'well this is bad timing to say that I liked her considering what Josh Richards just said,'" shared Portnoy. 
This clip about the break up was also uploaded on the BFFs TikTok page.
In the comments, a fan asked them who were their sources were for the break up, to which they replied they were the source. 
It is unconfirmed if what BFFs claimed was true.