Olivia Ponton Makes Kaila Novak Blush on Her TikTok Live Amidst Break up Drama
Are Olivia Ponton and Kaila Novak back together?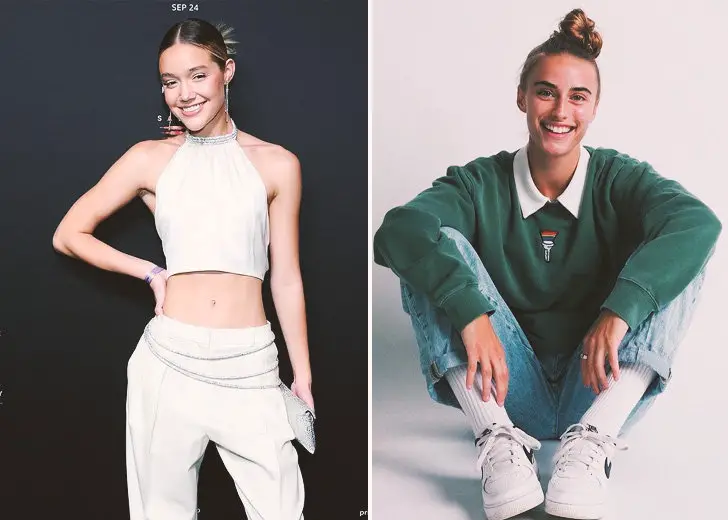 The last time we reported on TikTok star Olivia Ponton and UCLA Women Soccer player Kaila Novak or Kai Novak, it seemed like the two were back together after rumors of a split. 
Ponton had confused her fans when she uploaded a video on IGTV titled "On My Path Another NY Adventure." In the video, she took viewers around Central Park and was joined by her girlfriend, Novak. The duo was exploring the park together with Ponton's arm around Novak. 
But eagle-eyed fans noticed that the video was taken back in July when the couple was still together. This also explained why Ponton quickly deleted that video and uploaded another titled "On My Path Shopping With Another Olivia."
In the video, another girl named Olivia joined her, and both of them styled each other. 
Hollywire broke down the entire event on their YouTube channel. 
Kaila Novak Shades Her Ex
On October 2, celebrity news channel, Hollywire reported that Novak dropped a very telling Tiktok. 
In the video, Novak was dancing to Lil Nas X's 'That's what I want,' and the video was captioned, "I'm too MF loyal this is sad." Someone commented on the video, "sis wasn't lying when she said the truth comes out but y'all did not want to believe her."
Novak pinned the comment and liked it, but later unpinned it. Fans were divided on this matter as some commented that Novak was not loyal but borderline obsessive. This seemingly referenced Novak's several contents about Ponton even after their split compared to Ponton, who remained tight-lipped amidst their break up rumors. 
The outlet reported that the only time Ponton talked about Novak was when she "accidentally" uploaded her Central park tour video with Novak. After Ponton made the upload by mistake, Novak seemingly responded with a TikTok.
The video had a text that said, "knowing me there must be a secret message in this," then she shook her head and transitioned to another background with more texts that said, "what? did you miss it?" Some followers felt that Novak was talking about the hickeys on her neck, which could be seen when she moved her head. 
These videos from Novak and Ponton do not provide any update on their status, but recently Novak went on a TikTok Live, which sent fans in a frenzy. 
Kaila Novak's TikTok Live
According to Novak's TikTok Live footage uploaded by YouTube channel Influencer Live, Ponton joined Novak's Live. 
Novak told her viewers that she was taking a physics class to earn the extra credit. But Novak was also responding to her viewers' comments who had joined her Live session. At 1.18 minutes, Ponton's comment popped up, "Hi."
Novak responded, and also appeared to be blushing. A few seconds later, Ponton asked Novak to smile, although Novak was busy explaining some other stuff. Ponton also asked which class she was taking. 
Novak replied, saying it was physics before adding, "I told you.'
It looks like there is something brewing between Novak and Ponton.