Before Surgery and After — A Look at Nikita Dragun's Transformation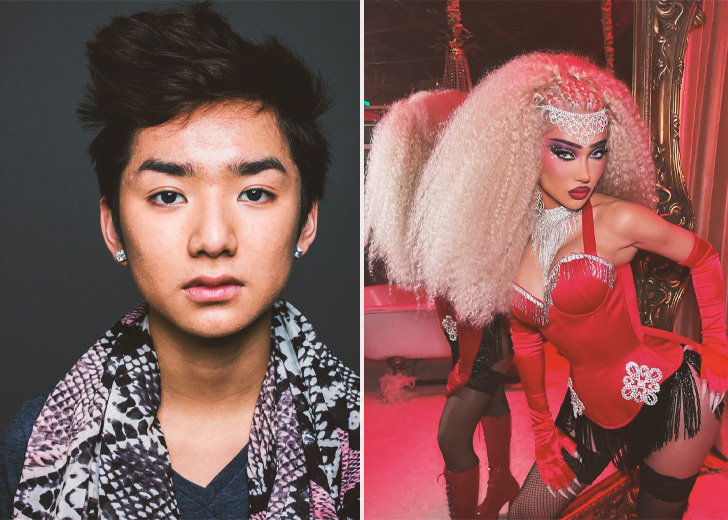 There are many beauty influencers on YouTube, and one of them is Nikita Dragun. 
Dragun got her start on YouTube in 2014 by sharing makeup tips with her subscribers. Aside from being a famous beauty influencer, she is a savvy businesswoman with her own makeup brand. 
She is also a role model in the LGBTQ community for her openness about being transgender. In 2015, she came out as transgender, took her fans through her transition journey, and was completely open during the entire process.
Along the way, she has also gotten many cosmetic surgeries, which she has always been open about. She has also regularly expressed pride in her transformation.
Here is a breakdown of her transformation over the years. 
Nikita Dragun Before Surgery
Dragun realized she was different when she was in preschool.
During an interview with Forbes, she explained she was very mature for her age, and during her preschool days, she wanted to put on dresses and be a princess. But one day, her teacher asked her why she was dressing like that and called her parents. 
Dragun had to suppress her real identity and feelings because she also got teased and bullied. Then, in high school, Dragun wore skinny jeans, purses, and fake lashes and became "the most feminine gay guy" in their school.
Fortunately, her friends accepted her for who she was. 
In 2016, Dragun documented her facial feminization surgery to soften her facial features. Her entire face looked entirely different before surgery. She got her brow bone and jawline shaved, her hairline lowered, and her nose done. After that, Dragun posted another YouTube video about her experience with breast augmentation.
Nikita Dragun Admits to Plastic Surgery Addiction
In 2018, Dragun uploaded a video titled 'Have I Gotten THE Surgery' where she talked about her transition and hormone treatment. 
Right off the bat, Dragun admitted she had an addiction to plastic surgery. She explained she had been very strategic throughout the transformation and done a lot of research on it. 
She explained it was always the same process, with the first step being hormone therapy. However, she added the process took a lot because she suddenly went from feeling, thinking, and behaving like a man to a woman with breast tissue growth. 
Dragun shared that her face was changing so much that she started being critical of her appearance, which led her to undergo more and more cosmetic procedures. 
Once I was done, I immediately started thinking about the next thing, like my breast, and after that, it was another thing. And I have been in this transition for three years.
Dragun added that when she had nothing left to fix, she had the urge to find something else to fix because she felt immense pressure to feel a certain level of confidence. She shared that because of that, she suffered from a major complication which she had to fix. 
But that is all the past now. These days, the beauty influencer radiates confidence and inspires people.