NeNe Leakes Dating Again after Husband Gregg Leakes' Death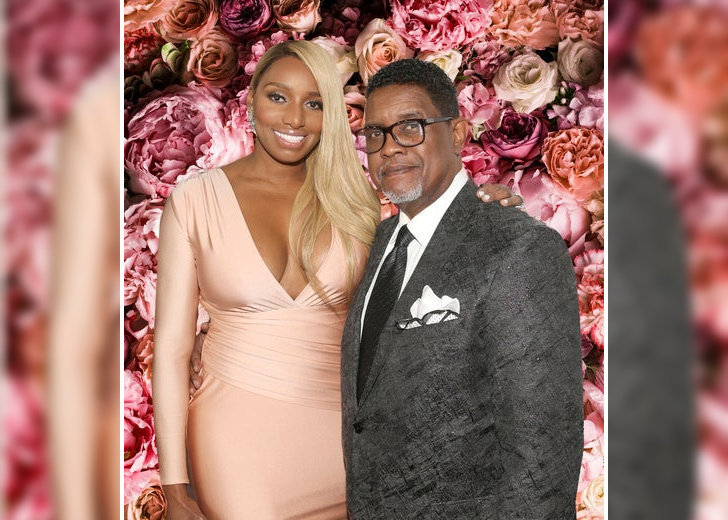 NeNe Leakes is back in the dating game, three months after her husband Gregg Leakes died. 
Gregg died on September 1, 2021, because of cancer, and NeNe recently confessed she was dating again.
Here is everything we know about NeNe's new beau. 
NeNe Leakes Dating after Husband Gregg Leakes' Demise
Since December 2021, many tabloids have reported that NeNe has been with someone.
The speculations started after NeNe was photographed with a mystery man at a party. 
The party was for her birthday, organized by her son, Brentt Leakes. Many wondered who the man could have been since he had not spotted with NeNe before this.

NeNe Leakes with Nyonisela Sioh, the man she is currently dating, and friends. (Source: Instagram)
On December 15, TMZ exclusively reported that the actress was going out with Nyonisela Sioh - the mystery man. 
Sources of the tabloid claim that Sioh is a businessman from Liberia, and owns a couture suit company in North Carolina.
However, it is unknown for how long the pair have been together. 
Apparently, the two were linked with the help of NeNe's Real Housewives of Atlanta co-star Cynthia Bailey's ex-husband, Peter Thomas.
After the dating rumors were confirmed, the reality TV star has been more comfortable with PDA. 
On December 19, 2021, she was photographed with her new boyfriend in Miami, holding hands and smiling at each other.
Reports said that the pair were celebrating Sioh's birthday there.  

NeNe Leakes. (Source: Instagram)
Husband Gregg Leakes Gave His Blessing 
NeNe confirmed that her late husband Gregg gave her his blessings to move on. Before Gregg's death, the two had been together for a long time. 
The pair first got married in 1997 but separated in 2010 after The Real Housewives of Atlanta alum filed for divorce.
After 14 years of marriage, the divorce was finalized in 2011. 
However, the two found their way back to each other two years after their separation.
They got engaged once again in January 2013 and got married on June 22 of the same year. 
Bravo filmed their marriage for I Dream of NeNe: The Wedding, the spinoff of The Real Housewives of Atlanta. 
Unfortunately, their happy days could not last long. 

NeNe Leakes with her husband Gregg Leakes. (Source: Instagram)
In June 2018, NeNe revealed that her husband Gregg had stage three colon cancer. A year later, in Nay 2019, they announced he had beat cancer.
Sadly, in June 2021, the cancer recurred, and Gregg was admitted to the hospital for surgery. This time around, cancer had beat him and he passed away at 66 on September 1, 2021. 
One can assume that the death of a spouse would make it harder for one to find love again.
However, before his death, Gregg had told his wife to move on and start dating after he died.
The two had a conversation before Gregg succumbed to cancer, where he encouraged NeNe to find love again. 
He told her to "be happy, keep smiling, and he who finds you, has found a good one." 
NeNe said that she would not stop loving Gregg despite his death.
She said that she would love him "forever & ever" even if it were hard and depressing for her to grieve.