Monty Lopez 'Unbothered' by Sheri Easterling and Yung Gravy's Kiss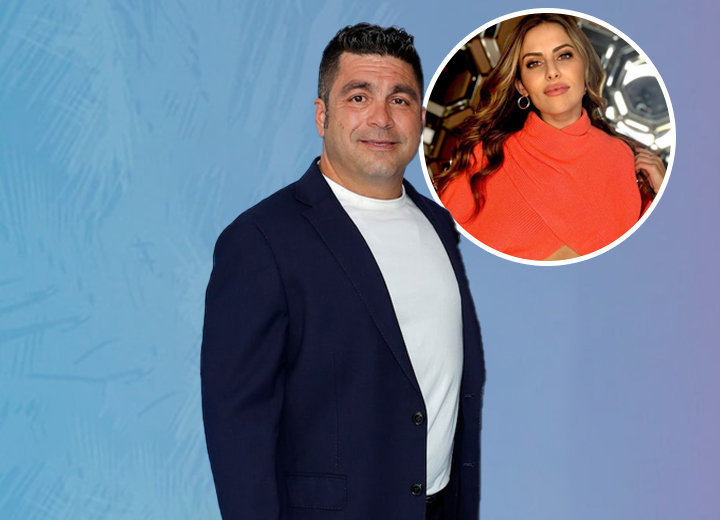 Monty Lopez has seemingly responded to the now viral kiss between his estranged wife, Sheri Easterling, and her new man, Yung Gravy.
Easterling was spotted at the 2022 MTV Video Music Awards red carpet with the rapper after her recent online spat with Lopez.
But it is not just their debut as a couple that has the internet abuzz. It is the kiss that has everyone in a frenzy.
While walking the carpet and posing for pictures, Easterling leaned in to kiss the rapper on the cheek. At first, it was just a peck on the cheek, but later in the evening, Yung Gravy swooped in for a kiss on the lips. 
The new couple was spotted in their matching ensemble. Easterling wore a laced-up lavender mini dress and metallic purple heels, while Gravy opted for a black suit with an unbuttoned light purple shirt.
After the intimate moment went live on all social media platforms, Lopez, who had previously challenged Yung Gravy, responded to it. 
Monty Lopez Responds to Yung Gravy and Sheri Easterling Kiss 
Taking to his Instagram stories, he said that he was "unbothered" by his ex and her new man and thanked him for "taking the leftovers."
The father-of-three also claimed that instead of engaging in the drama, he would rather spend time with his other family that Easterling has made him abandon. 
"I would rather spend time with my daughter and two grandkids that SheriNicole made me abandon as a child in order to be with her!" wrote Lopez. He added no one should allow a woman to choose between her and her blood child. 
As usual, netizens were unhappy with Lopez putting out his family affairs on the internet. They also criticized him for blaming his estranged wife when he could make better decisions as a grown man. 

Monty Lopez responds to Yung Gravy and Sheri Easterling's kiss. (Source: Instagram)
"Nobody forced him to leave his daughter, lol, but he wants to sit here and act like he does not have other kids too. that whole family needs help," commented a user. 
Some seemed to sympathize with Lopez and Easterling's children, Addison Rae and her brothers. 
"I know their kids are so embarrassed. Why are their parents acting like damn 12 years olds??? My God," wrote a user. 
Yung Gravy and Sheri Easterling Dating
Unfortunately for Lopez, Easterling has already moved on, no matter how he feels.
Previously, during an appearance on Jeff Wittek's podcast, Yung Gravy suggested he and Rae's mother would be going on a date.
And after their debut as a couple at the VMAs, Yung Gravy confirmed to Page Six that they were officially dating and spilled the details of their romance.
"I hit on her first, I knew of her and I thought she was fine. We met online and connected right away. I'm from the furthest north it gets, and she's from the furthest south it gets, so it felt really cute and wholesome," said the rapper.
Gravy added that they were a "perfect match," because he was "into MI***, and [Easterling] was kind of the queen of MI***."
So far, through all of this, Rae has chosen to lay low and has not commented on her mother's new relationship.