Minka Kelly's Dating History — Meet Her Famous Ex-boyfriends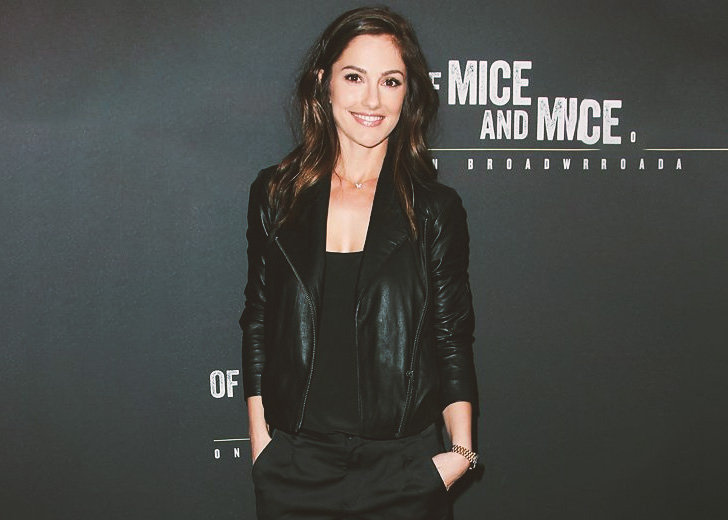 Minka Kelly has admitted that she isn't a huge fan of dating. She believes that going on a date is "awkward, uncomfortable, and inauthentic."
"You're on your best behavior, trying to impress the other person," Kelly explained during an interview with Men's Health magazine in 2009.
Despite her admittance of disliking dates, the Charlie's Angels actress has had an eventful dating history. 
Minka Kelly's First Relationship
Kelly's first known relationship was with the Stomp The Yard actor Brian White. The pair dated for a year, from 2003 to 2004. 
After their breakup, the California native moved on with fellow actor Donald Faison, who had just ended his marriage with his first wife, Lisa Askey. Kelly and Faison dated for a year.
Minka Kelly and Chris Evans
In 2007, the 41-year-old got into a relationship with Chris Evans. However, the duo shortly broke because of the busy schedules and rekindled their love in 2012. 
However, they again parted in 2013. Two years later, the pair were spotted walking their dogs, but neither confirmed the reconciliation. 
After her first split with the famous Captain America, Kelly had a short romantic rapport with famed musician John Mayer in 2007. 
Mayer reportedly dumped Kelly to date, Jennifer Aniston. According to Page Six, the 'New Light' singer had apologized to Kelly before the news became public. 
"'Sorry, but I'm really in love.' She found that interesting as, during his relationship with her, John mentioned, 'I don't really get this Jennifer Aniston thing,'" the news outlet reported. 
Despite the separation, Kelly and Mayer remained friends. So much so, the stunning actress even attended his concert in Los Angeles in December 2008.
Her Dating History with Derek Jeter
One of Kelly's serious relationships was with former baseball shortstop Derek Jeter. The duo started dating in 2008 and kept their love life away from the limelight.
Their public appearances, however, clarified they were more than just friends. They were first spotted together in a Texas Longhorns game in Austin in October 2008.
They could be seen attending the World Series ticker-tape parade as a couple on November 6, 2009. The same month, the pair flaunted PDAs while on a trip to Saint Barthélemy. 
By January 2010, there were reports that Kelly and Jeter had gotten engaged, and they would get married at the Oheka Castle in New York in November that year. 
However, the wedding didn't happen as expected. Instead, the duo broke up around 2011. Following that, Jeter married Hannah Davis and welcomed two kids. 
Minka Kelly's Other Ex-Boyfriend
In 2012, Kelly briefly dated Wilmer Valderrama. However, she seemingly took a break from dating after that, as no news of her relationship surfaced on the internet.
Years after, she dated How I Met Your Mother actor Josh Radnor from December 2016 to March 2017. And in the summer of 2017, she briefly dated Jesse Williams. 
Minka Kelly and Trevor Noah
Kelly got into a relationship with The Daily Show host Trevor Noah in 2020. Although the pair didn't confirm dating initially, a source close to People reported they were "very serious" and "very happy."
As per People, Noah even bought an 11,000-square-foot Bel Air home in Los Angeles for them to share. But the relationship ran its course, and the pair parted in May 2021.
Just a month after, the former duo spurred rumors of reconciliation after reuniting in New York City. However, they have never confirmed being back together.