Did Miley Cyrus Just Shade Ex Nick Jonas?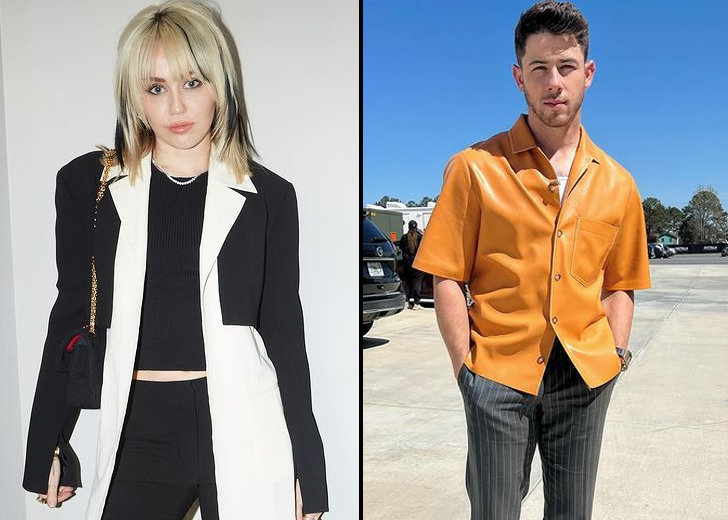 Miley Cyrus and Nick Jonas were a thing way back in the day. They had gone out for a while from around 2006 to 2007.
They had a great relationship, but things fell apart after they had to keep their connection away from people and the media.
Now, about 15 years later, Cyrus seems to have thrown a bit of shade at Jonas. Or did she?
Miley Cyrus Reads Shady Sign about Ex Nick Jonas
Cyrus has been busy performing in March. One of her many gigs was at Lollapalooza Chile 2022 Concert. She headlined the March 19 concert at Parque Bicentenario Cerrillos in Santiago, Chile. 
During the concert, one fan made it clear which side they were on in the Miley Cyrus-Nick Jonas break up, even though it has been 15 years since that happened.
They made a sign cussing at Jonas and held it up for the songstress to see.
And she did. "F**k Nick Jonas," she read the words out loud from the sign for everyone to hear.
However, immediately after uttering the words for the crowd to hear, she clarified, saying, "I didn't say it! I didn't say it!"
"Just one of the other signs!" she added.
But could she have done it intentionally? After all, the sign and the utterance made for a brilliant segue to her old hit '7 Things,' a song with many connections to Jonas.
Miley Cyrus and Nick Jonas' Relationship Timeline
Cyrus and Jonas had an amazing first-love kind of relationship. Their connection began when the Jonas Brothers appeared on a Hannah Montana episode.
This sparked a relationship between them. For Jonas, it was the first time he ever felt he was in love with someone and even started writing more love songs after this.
"Nick and I loved each other," Cyrus said in 2019 about their relationship. "We still do, but we were in love with each other. For two years he was basically my 24/7."

Miley Cyrus with ex-boyfriend Nick Jonas in around 2007. (Photo: Twitter)
However, things went sideways once the fame affected them. They had to keep their relationship a secret, and that made them argue constantly.
So, they broke up in December 2007. Cyrus felt like Jonas had hurt her. So, she penned '7 Things' to get back at him, right around the time when Jonas started dating Selena Gomez.
But it never was the 'hate' song her mind intended to be because her heart took over the project.
"My heart knew from the start that it was going to be a love story. Why does he get a love song? Because I don't hate him," she said about the song in her 2009 memoir Miles to Go.
Since the split, they have been on better terms, and they keep up with each other's lives through social media.
Nevertheless, these brief moments of possible shade aren't a new thing. She apparently also shaded Jonas back in June 2021.
She tagged Jonas on the 13th-anniversary post for '7 Things.' The song seems to be a common presence in all of these "shady" moments between the two.
Or was it Cyrus just being playful with Jonas?