Mike Majlak's Cheating Scandal and Break up with Ex Lana Rhoades Explained
Here's everything you need to know about Mike Majlak and Lana Rhoades' breakup.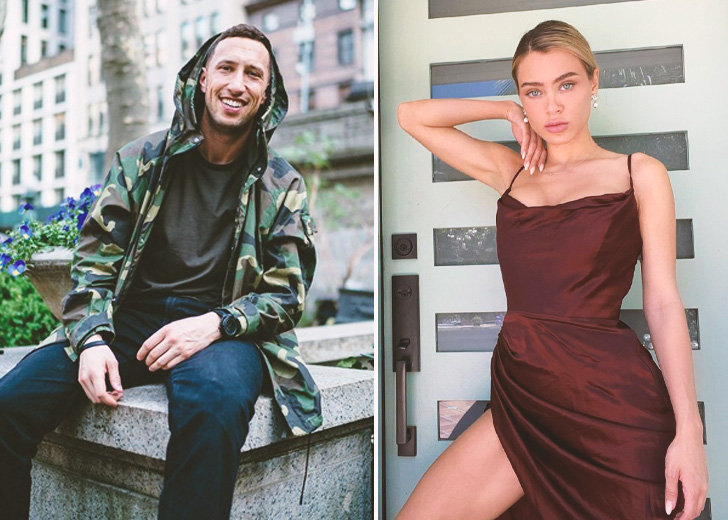 American YouTuber and social media influencer Mike Majlak and his girlfriend, Lana Rhoades, shocked the internet in February 2021 when they officially announced their breakup. 
Their relationship had been walking on choppy waters until the pair finally broke up in February 2021. 
But why did the pair break up? Let's take a look.
The GTA Controversy
Majlak and Rhoades' relationship first got hit by controversy when Majlak started chatting with another woman in the Role Playing servers during his streams.
The streamer even requested for her Instagram handle after a concise conversation.
The trouble began when viewers started tagging Rhoades on Twitter, calling her boyfriend a cheater. 
Rhoades expressed her disappointment when she angrily texted him saying "this is cheating."
Mike Majlak's "Cheating" Scandal 
News of Majlak's cheating had taken the internet by storm on February 2020 after Rhoades called out Instagram model Ava Louise for "having nothing better to do with your life than sit outside a club for hours."
Louise rose to fame when she appeared as a guest on an episode of Dr. Phil entitled, "Insta: Famous to Insta-Lonely." On the episode, she famously told Dr. Phil that she'd rather "die hot than live ugly."
Louise, as a response to Rhoades' Tweet, wrote, "Imagine getting cheated on with a girl from Dr. Phil LOL."
She even leaked the screenshots of her and Majlak's conversation. In the receipts, the pair appeared to be making plans for the evening.
Majlak appeared on the February 11 episode of Logan Paul's IMPAULSIVE podcast, where he explained the entire scene from his side and apologizes to his beloved Rhoades.
He denied the claims of him "cheating" on Rhoades as he said that they never really put a label on their relationship. 
I did feel bad because I knew that I hurt her. I don't think that I cheated, I don't think that I was unfaithful, or that I was a liar or anything like that, but I know that what I did hurt her, and that hurts me.
Majlak went on to recount the events of the night, stating that Ava had waited for him outside of two clubs to grab his attention, and even referred to the Dr. Phil star as a "dumpster gremlin," adding that she had messaged him to get intimate.
The social media influencer admitted to having had physical relations with Louise in his hotel room that night and expressed his guilt over being engaged in something that he knew would hurt Rhoades.
Majlak admitted that he was embarrassed by what happened and that it was a stupid decision.
The YouTuber apologized to Louise, saying that she "needs some serious help" as her whole goal in life was to demand attention by "exposing" other people.
Despite the cheating scandal, Rhoades and Majlak were reported to be still together after they appeared together based on the snaps they shared on their social media. 
The Final Goodbye
In an attempt to rebuild their relationship, the couple had intentions of moving in together. 
But the plan went downhills as Majlak allegedly "broke up" with Rhoades "the day he was meant to move in."
The day after Majlak was supposed to move in again, he allegedly told Rhoades that he had other plans. 
Instead of moving in with Rhoades, Majlak revealed he was working on a new "content house with his friend FaZe Banks.
"I was like just get the [expletive] out of my house," she revealed. 
Rhoades was extremely upset by his response and decided to end the relationship once and for all.