Did Keemstar Really Dated 20-years-old Assistant? His Allegations Explained
Seems like Keemstar does not learn from his past mistakes.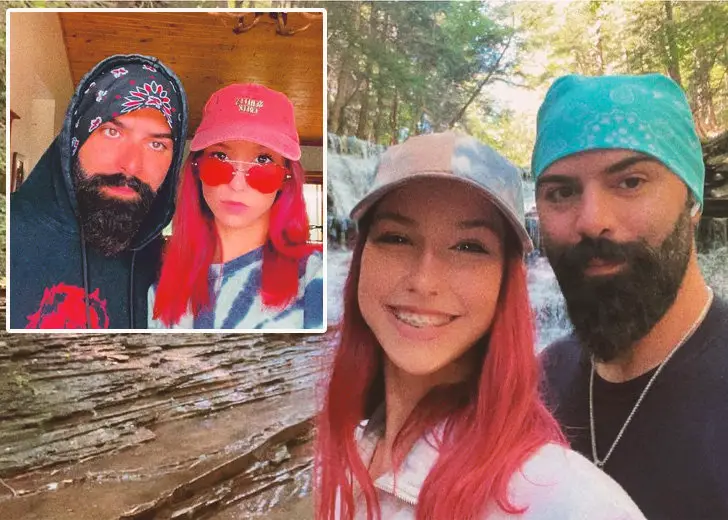 Daniel Keem, aka Keemstar, is one of the most notorious YouTubers on the platform. He finds himself in a new controversy every day and has admitted he lives for the drama and fuels them whenever he can on his Mom's Basement podcast with Faze Banks.
So, referring to his own words, it can be said that he manipulates his audience to get a reaction out of them. And once again, he has given his fans, followers, and haters another reason to question his mentality. 
On August 4, 2021, Keemstar revealed to his co-host that he was dating a 20-year-old waitress. The pair met at a fan gathering, and she had never heard of the DramaAlert host before. 
Keemstar faced massive backlash for the relationship because of the 19-year age gap between him and his girlfriend. The two separated on August 24, 2021 — not even a month after making their relationship public. 
It has only been a few weeks after his breakup, but it seems like Keemstar has moved on. Unfortunately, this time, it is allegedly with his 20-year-old assistant. 
Is Keemstar Dating His Assistant? 
The age of consent in New York City, where Keemstar resides, is 17. So if a person is 18, then they have the right to be with whoever they want. Regardless, the massive age gap is still disgusted upon by the public. 
On September 4, 2021, the DramaAlert host uploaded a video of himself listening to Drake's new song on his Twitter. While moving around and smoking in his house, he shows a young girl doing jumping splits on the bed. 
The video caused many people to question who the girl was and why she was in Keemstar's house. The news started spreading across various social media platforms, including Reddit.  
Keemstar denied dating his assistant but continued to troll his followers on Twitter. He asked people to stop telling him to date people his age, since it would make no one mad if he did so. 
He then posted a picture of an old lady and called her Betty. He mocked his followers by saying that Betty was his new girlfriend.
Keemstar said he would date Betty's granddaughter if he does not get the same anger for dating an older woman as he got for dating a 20-year-old. He even tagged Trisha Paytas in the tweet since they called him out for dating young girls.
He continued to make fun of his followers by posting a video of himself on a stream, smugly smiling at the camera and stroking his beard. He said that he was a 40-year-old who looked better and got better girls than everybody through the captions.
Keemstar went to the stream with his assistant since she also uploaded a picture of both of them in the exact location. To date, she has posted two photos with the DramaAlert host and has called him "the best boss." 
She has also denied dating Keemstar. 
Who Is Keemstar's Assistant?
There is not much information available about Keemstar's assistant, and all information about her is from her Instagram, @brantleys_insta. Her name is Alyssa Haleigh Brantley, and she is 20-year-old according to her Instagram bio. 
She graduated from Belton-Honea Path High School, South Carolina, in 2020. She was planning to go to Kenneth Shuler Cosmetology School after high school, but it is not clear if she went or not. 
Currently, she is living in New York and working for Keemstar. However, it is not known when she started working for him.