Keemstar Seeks Approval for Future Girlfriend's Age after Ending Controversial Relationship — Trisha Paytas Intervenes
Keemstar has not stopped his problematic behavior, even after many people called him out.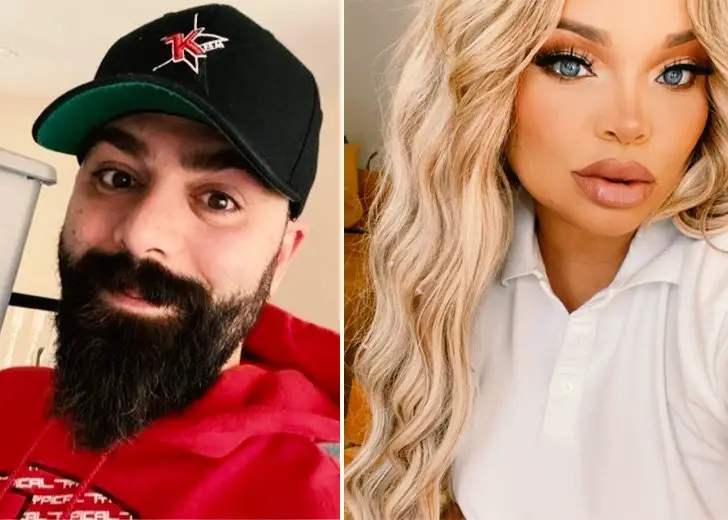 Daniel Keem, best known online as Keemstar, is a YouTuber, podcaster, and streamer from the United States. He is best known for anchoring the infamous drama news show DramaAlert on YouTube. 
Keemstar is not new to controversies. His point of view and opinions have made people question him a lot since he joined YouTube and Twitter. Recently, he found himself in hot waters after being in a relationship with a 20-year-old. 
Keemstar's Recent Relationship 
The YouTuber was in a long-term relationship with the mother of his daughter, Mia. Unfortunately, they separated earlier this year. It is unknown if the pair were engaged or married. 
Soon after the breakup, Keemstar was back in the dating scene. On August 5, 2021, Keemstar shared a photo with his new girlfriend on his Instagram account.
Initially, he appeared to want to keep his relationship and girlfriend out of the spotlight. But after a while, he boasted he was dating a 20-year-old in the August 4, 2021, episode of his podcast, Mom's Basement. 
According to him, the girl was escorted by a companion when Keemstar encountered her at a meet-and-greet. However, the couple had an age gap of 19 years, so many people found the relationship problematic. 
New York City, the place where Keemstar lives, has its age of consent as 17. So, even though the girl is 18 and can be with who she wants, Keemstar dating the girl was not digested by the public. 
As a result, he received a massive backlash. Keemstar addressed the controversy on August 7, 2021, where he claimed that only his "enemies" and "unattractive girls" had an issue with the age difference, he said.
YouTubers like Ethan Klein and Trisha Paytas also called him out for this problematic relationship. Paytas uploaded a couple of videos on their YouTube channel, whereas Klein discussed it in his podcast, H3 After Dark #46
Klein called him "a 39-year-old creep" who was "preying on a young girl." He also added that Keemstar was "dating a child." Because of its policy, YouTube deleted the video and suspended Klein's channel for a week. 
Keemstar's Break Up
Not even a month after publicly announcing his relationship, Keemstar took to Twitter to confirm that he broke up with the 20-year-old. He said that "nothing is forever," and things like this happen. 
He claimed that the breakup was good news, and he was "currently accepting applications" for a new girlfriend. He made a series of sarcastic tweets saying that he needs the internet's permission to date someone. 
He also posted a picture of a woman's DM where the woman sent her donor ID when Keemstar asked for an ID. Paytas quoted the tweet and called him out, saying the woman was young for him. 
Keemstar shaded them in response, saying that they were okay with his previous girlfriend. Paytas had called out the DramaAlert host many times when he was dating the 20-year-old. 
They said that they would go to Mom's Basement to call out Keemstar for dating a young woman. But when they appeared on the podcast, they never called him out.
Instead, they supported his decision when they realized that Keemstar's girlfriend was in the same room as them. After he called them out for this, Paytas responded, saying that they were merely respectful. 
They added that they never approved of the relationship. Keemstar had the last laugh when he said that he would ask for Paytas' approval before becoming intimate with someone else. Paytas did not respond to Keemstar after this.