Mike Majlak's Ex-girlfriend Lana Rhoades Was His 'Birthday Present' from Logan Paul
Logan Paul has a knack for gifting controversial gifts.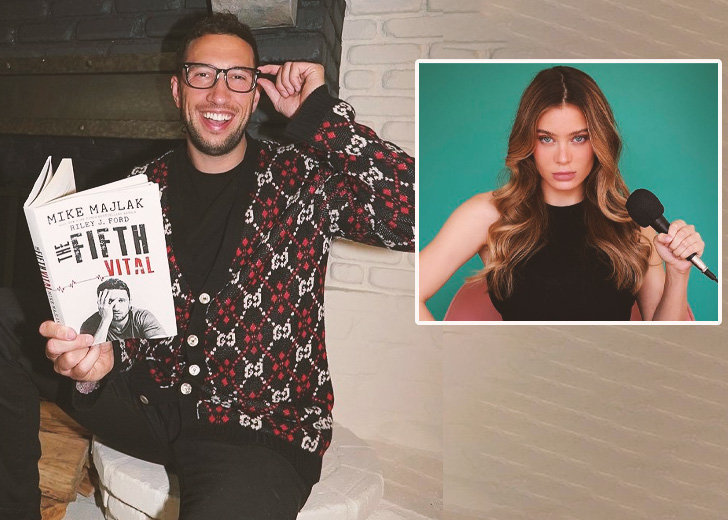 Fans of Logan Paul or any Team 10 member will know that Mike Majlak aka Big Mike is a fixture in Paul's life. The two first met in 2014 when Majlak was working as a marketing coordinator at LoveSac, a furniture company that wanted to promote its oversized beanbag chairs. 
Majlak saw Paul's videos racking up millions of views on platforms like Vine and recruited him to further promote the brand. The partnership between the duo was so successful that after just one promotion, Majlak claimed Paul helped him sell over two million beanbags in one day.
The marketing campaign brought the two of them closer, and Majlak eventually became one of Paul's best friends. He also often acted as Paul's "babysitter" and helped Paul stay out of trouble, especially after he came under fire for the suicide forest incident. 
Paul and Majlak now host their weekly Impaulsive podcast, which often tops the charts. They usually have a guest and discuss the latest news and gossip within the influencer community. 
How Old Is Mike Majlak's and His Recent Birthday Gift
A true testament to their friendship is probably when Paul got Majlak a strange gift for his 35th birthday. All of this was captured in Paul's Jan 17 vlog last year titled "SURPRISING MY BEST FRIEND WITH HIS FAVORITE ACTRESS!"
He started the video by expressing how much Majlak meant to him despite the 10 year age gap.
He also explained that his beloved friend was very low maintenance and, therefore, it was hard to get a gift for him, but after some contemplation, he realized there was one thing his friend loved more than anything — adult film actresses. 
He then revealed that his friend was obsessed with one in particular and wanted to meet her for the longest time. It was none other than Lana Rhoades, the number one actress. And in true controversial Paul fashion, the gift was Rhoades. 
He then shared Riley Reid, another actress, helped him connect with Rhoades. After that, he met up with Rhoades and Reid, and they all chatted for a while. But before Majlak could actually get his gift, Paul pranked him. Majlak was first given a mini car.
Mike Majlak and Lana Rhoades Hit It Off
As he is thanking Paul for the gift, he noticed Rhoades, which left him astounded. He then hugged her and thanked his friend. 
This is the best gift. My mom never got me anything like this.
Majlak and Rhoades then hung out together before the footage cuts off to him revealing to Paul that they were planning on going on a dinner date the next day. But the celebration for Majlak's birthday was not over. They went to dinner together and then hit the club for an after-party. 
The birthday boy and the actress were seen feeding each other and whispering in each other's ears. 
It looked like Majlak and Rhoades were really hitting it off.