Is Kanan Tariq's Father? Behind Michael Rainey Jr.'s 'Power' Role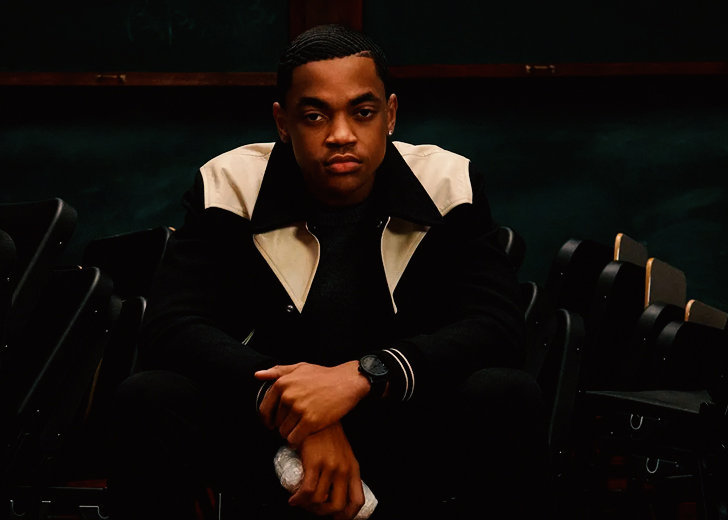 SPOILER WARNING: Plot details for Power Book II: Ghost follow. 
The second season of Power Book II: Ghost is around the corner, and fans are excited more than ever. 
Season two picks up with Tariq (Michael Rainey Jr.) still running away from his father's shadow, trying to bring normalcy into his chaotic life and willing to sacrifice anything to protect what's left of his family. But, unable to do it alone, he seeks help. 
In the first season, he dealt with the aftermath of his choices. After killing his father, Ghost (Omari Latif Hardwick), his mother, Tasha (Naturi Naughton), took the blame and ended up behind bars, leaving Tariq as the head of the family. No one understood why he killed his father, but fans had their own theories. 
Fans speculated that Ghost was not Tariq and his sibling Raina's (Donshea Hopkins) dad. Instead, they theorized that Kanan (50 Cent) was the birth father because of all the incidents in the Power series, which fans thought were clues to a plot twist. 
Is Kanan Tariq's Father?
Fans tweeted the reasons behind their theories, saying how Ghost showed no emotion when Raina died because she and Tariq were Kanan's kids or how Tasha wanted Ghost to kill Kanan so that no one would find out that he was the real dad. 
Even in the series, fans noticed the tension between Tasha and Kanan. When Tasha discovered that Kanan had been released from prison, she tried her best to keep Kanan far away from Tariq and her family. 
But Kanan reached out to Tariq somehow, and they ended up forming a father-son bond. Fans pointed out that the duo got along with ease while Tariq struggled to get along with Ghost.
Kanan eventually showed up at the St. Patricks' penthouse with gifts for the kids and interacted with Tasha. "I used to think about you sometimes when I was inside. If you ever need anything you ain't getting from Ghost, you know you can ask me," said Kanan. 
Tasha looked disturbed. 
Kanan's cousin, Jukebox (Anika Noni Rose), often referred to Tariq as "your boy" when talking to Kanan. Another reason fans are convinced that Kanan is the father is how Kanan was hesitant to kill Tariq but did not blink twice when shooting his son, Shawn. 
Although many fans were convinced that Tariq's father was Kanan, some felt that the theory didn't hold up because Tariq and Ghost were too similar not to be related. 
Kanan Is Not Tariq's Father
Not at all. Tariq and Raina are twins. They are Ghost's kids. Can we stop this rumor now? — Courtney A. Kemp (@CourtneyKemp) August 6, 2017
When the rumors that Tariq's father was Kanan persisted, Courtney A. Kemp, the producer of Power, tweeted that it was not true in reply to a fan's theory. The fan theorized that Tasha wanted Ghost to kill Kanan because she cheated on him and that Tariq was Kanan's son. 
The producer clarified that it was not true. 
Similarly, Naughton also confirmed to Essence that this theory would not pan out. She firmly denied Kanan was Tariq's father, saying that Tasha's children were Ghost's without a doubt. She then apologized to fans that the "plot twist" would never happen. 
Fans who are still not convinced can catch the second season of Power Book II: Ghost on Starz from November 21.