Melissa Ordway and Husband Justin Gaston's Relationship Timeline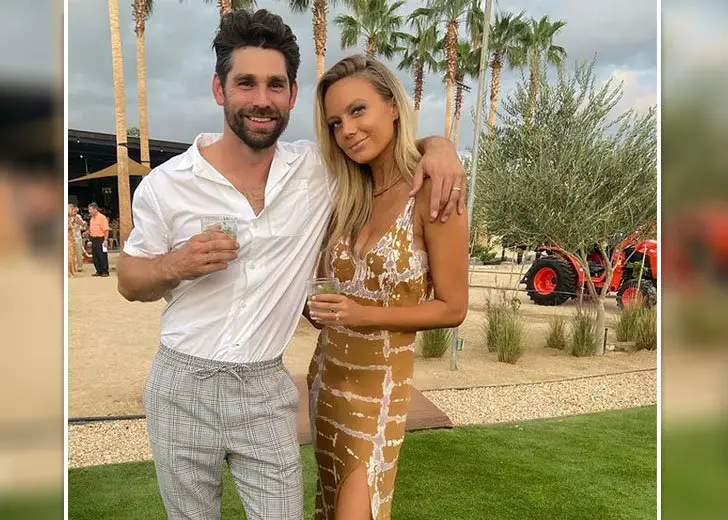 Every relationship in Hollywood is one of a kind, and very few last for a long time. One such perfect couple is Melissa Ordway and her husband, Justin Gaston.  
Ordway met the love of her life in a movie set. She met Gaston while filming Escapee, and currently, the pair have been married for over a decade and are happy together with two kids. 
Here is everything you need to know about them. 
Melissa Ordway and Her Husband, Justin Gaston
American Idol is a household name in the USA, and most people tune in every time it airs. In 2010, Ordway's mother called the actress and asked her to tune in and watch reality TV. 
This was because a handsome man was performing, and Ordway's mother wanted to share it with her daughter.
The man was none other than Gaston, who performed a duet with Brooke White where they sang 'If I Can Dream' by Elvis Presley. 
As a result, Ordway already had a good impression of Gaston before she even met him. The pair met each other in 2011 when they were auditioning for the thriller movie Escapee.
The initial meeting was awkward since it was the first time they had met each other. After that, they did the screen test together and became a part of the film.
Soon, things were smooth for the duo, and they became inseparable. Then, one day, while working on the movie, Gaston asked the actress to join him for a coffee. 
They were at a big cast dinner, and Gaston wanted to be with Ordway after the dinner. She agreed, but she invited the entire cast to join them since she was nervous. 
Slowly, one thing led to another, and the pair started dating. A year later, on September 22, 2012, Ordway tied the knot with her husband.  
The couple got married in an intimate ceremony surrounded by their friends and family in Atlanta, Georgia. 
However, things were a little messy since they forgot to pack Gaston's tux pants.
It created minor chaos, which was solved after their neighbors brought him his correct pants.
Ordway wore a traditional white sleeveless gown, whereas her husband wore a black tux and white shirt. 
They exchanged their vows in a church and clicked pictures outside it by holding "thank you" signs in front of their car.
The car was also decorated for their wedding since it had a "just married" sticker on its back glass. 
The couple is blessed with two kids — Olivia and Sophie. They adopted Olivia in 2016, and a year later, they welcomed Sophie, their biological daughter, on December 9, 2017.
Melissa Ordway and Justin Gaston's On-Screen Marriage
The saying goes that life imitates art. However, with Ordway and Gaston, it was the exact opposite. The actress plays the role of Abby Newman on the show, The Young and the Restless. 
Donny Boaz plays the role of Chance Chancellor, Newman's love interest, in the series. But, unfortunately, he contacted the COVID-19 virus and had to take hiatus, as per his Instagram. 
As a result, Gaston stepped in as a replacement for Boaz. During that time in the show, Chancellor was getting married to Newman.
Therefore, Ordway got to marry her husband again, even if it was just for the series.