A Look into Megan Fox's Plastic Surgery Rumors — Has She Gone under the Knife?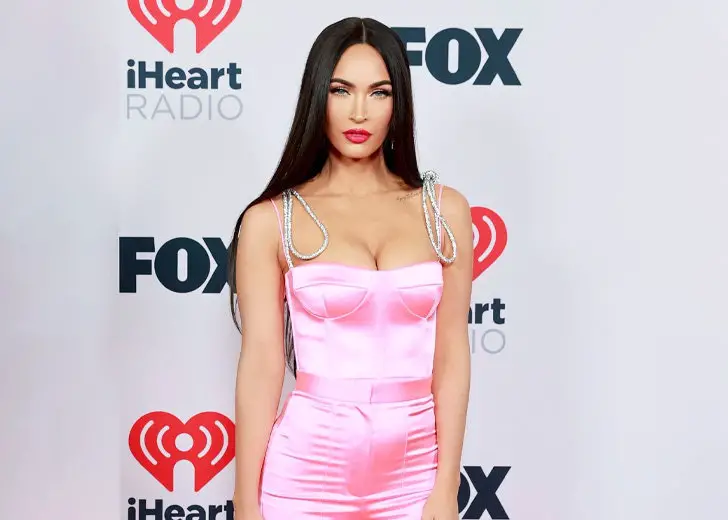 Megan Fox is most well known for being an actress, however, she also is a model, who is known for her exotic features. 
She rose to fame at the young age of 19 after being a part of the Transformers movie series and has been featured in magazines like Rolling Stone, FHM, Maxim, and more.
Fox is open to the public about her relationship with rapper Machine Gun Kelly. She has 3 kids, ages 8, 7, and 4.
Everybody wants to know the secret behind Megan Fox's beauty, and some have speculated that she has gone under the knife to tweak and enhance her looks.
Here's everything you need to know about her plastic surgery allegations and her response to the public interests. 
Megan Fox Talked about Her Insecurities
Fox, 35, confessed to Variety during the 10-year anniversary celebration of Jennifer's Body, about insecurities related to her skin.
She revealed that she always had skin problems with acne that resulted in more scarring. She was skeptical about doing the steamy make-out scene with her co-actor Amanda Seyfried because she was scared that it would highlight her imperfect skin.
"I remember we were both stressed out because we had chin acne and there was gonna be this micro-close-up of us kissing. I remember thinking, 'They have to paint that out." she said.
Megan Fox's Alleged Plastic Surgery
Her good looks won her the title of "The World's Sexiest Woman" by a 2008 Reuters poll. This sparked the conversation among her fans asking if she had any plastic surgery done to her face.
According to media outlets and netizens, many of her facial features appear different from what they were when she was first seen in Transformers.
A Plastic Surgery Expert Claimed She Had Some Surgery and Fillers
Plastic surgery expert and Youtuber, Lorry Hill recently uploaded a video titled, "The Plastification of Megan Fox" where she dissected Fox's alleged plastic surgery. 
According to her speculations, she found a major difference in Fox's nose by comparing her photos from 2010 to 2020.
According to Hill, Fox allegedly has had at least two rhinoplasties. The tip of her nose looks different from what it did before. She previously had a sort of divide on tip of her nose that could be seen softened by her plastic surgeon.
Apart from rhinoplasty, she might also have had her nostrils reduced in size.  
She also might have had an endoscopic facelift alongside some cheek and lip fillers to give her a youthful appearance.
Hill speculated Fox's rhinoplasty might have made the gap between her nose and lips pretty noticeable, which may have led her to put some lip fillers to her upper lips to make her rhinoplasty less visible. 
Hill concluded the video by estimating the cost of Fox's total expenses of plastic surgery to be around $421,000.