Brian Austin Green and Megan Fox Are Doing Great Job at Co-parenting Their Children—Brian's Girlfriend Confirms
Brian Austin Green and Megan Fox finally seem to see eye-to-eye on co-parenting.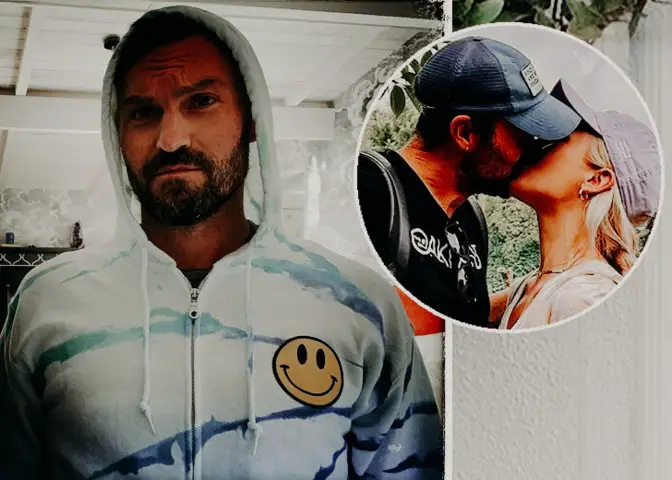 The Masked Dancer alum Brian Austin Green and his ex-wife Megan Fox parted ways in 2020. While the end of their ten-year marriage brought turbulence in their parenthood, they seem to have finally found peace in the rocky waters.
Here's an insight into how they have dealt with co-parenting from the start.
The Troubles in First Month
Green and Fox tied the knot in 2010 and subsequently welcomed three kids into their family — sons Noah Shannon, 8, Bodhi Ransom, 7, and Journey River, 4. 
After a bumpy decade of marriage, the pair split in late 2019 and announced their separation in May 2020. Their divorce got finalized on November 2020.
The first months of their co-parenting, however, were miles away from being peaceful. On Halloween 2020, Green uploaded a picture on Instagram featuring their youngest son, and Fox wasn't happy.
The 35-year-old showed her disappointment in the comments, stating Green could have cropped their son from the picture or post photos that didn't include him, as she did.
I had a great Halloween with them yesterday, and yet notice how absent they are from my social media.
The Jennifer's Body star accused Green of putting up the image of a doting father while making her look like an absent mother. She stressed how he didn't have to prove his love online. 
The 47-year-old later deleted the post and uploaded another Halloween picture that didn't feature their son. 
Doing a Great Job at Co-Parenting
Though the initial days of their split gave their fans glimpses of their social media drama, things settled down between the exes as they moved on in their respective love lives. 
Fox started dating Machine Gun Kelly, and Green found his muse in Sharna Burgess — and the duo started getting better at co-parenting. 
In an interview on The Morning Show on February 19, 2021, Burgess shed light on her relationship with Green's kids and how he and Fox raised their three beautiful children. 
She lauded the couple for being "kind and considerate" and noted they were doing a fantastic job of co-parenting.
Burgess also mentioned that she could fit into the family because the exes managed their situation well. Burgess started dating Green in December 2020. 
All Is Well That Ends Well  
Green took to his Instagram story to clarify his peaceful relationship with Fox on July 6, 2021. In the statement, he maintained that he and his ex-wife were getting along pretty well.
The Beverly Hills, 90210 actor asserted they were not lashing out at each other. Also, the Los Angeles native mentioned they were working hard to co-parent their kids excellently. 
A close source to the couple also reported their healthy partnership to E! News on July 12, 2021, stating, "things have calmed down and are going a lot smoother."
The report disclosed that all the kids loved spending time with their parents and their new partners.
Green's statement came right after Fox commented on one of his pictures with Burgess, where the pair shared a passionate smooch. She wrote "Grateful for Sharna" with a purple heart, and Burgess replied to her with two white heart emojis.