Martin Short Still Communicates with His Late Wife Nancy Dolman, Says She's Still Here
Loving husband Martin Short still maintains his late wife Nancy Dolman as an active family member.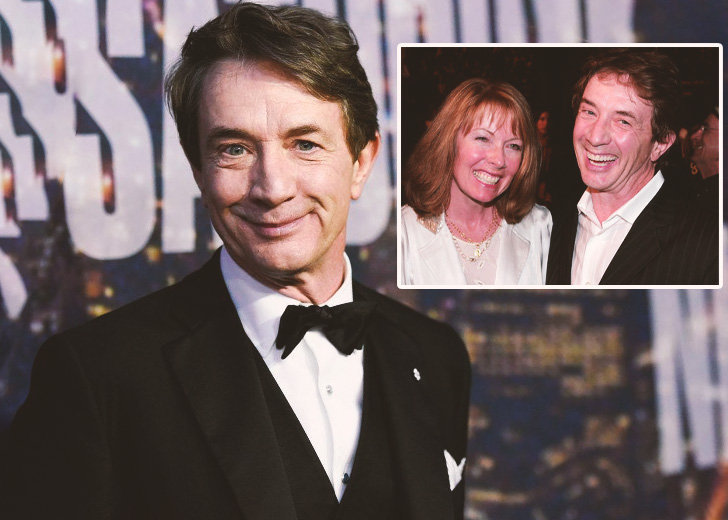 Martin Short is a Canadian-American actor known for his work on television shows such as Second City Television and Saturday Night Live. 
In 1977, Short joined Toronto based improvisation group called The Second City and subsequently went on to work on the show SCTV. However, after his short-lived association with the show, Short called it quits in 1983. 
The versatile actor/comedian then joined the cast of Saturday Night Live in 1984. However, Short departed from the sketch comedy show after working for a single season.
Despite Short's premature departure, he is credited for his contribution in reviving the show's fanbase, which once came to a stand-still after the departure of the now-legendary actor and comedian, Eddie Murphy. 
Martin Short's Career in Movies and Television
Apart from comedy-based shows, Short, 71, has made a long career in movies and television shows. His movie career started in the year 1979 after he was offered a part in the movie Lost and Found.
The versatile actor is not only known for his acting skills, but he is also notable for his voice acting, which began in 1993 with the animated movie We're Back! A Dinosaur's Story. 
Short later lent his voice to many other movies, including Madagascar 3: Europe's Most Wanted and the 2020 movie The Willoughbys.
During his glittering career, the versatile actor worked on television shows such as 1972's youth television series Right On, The Tracy Ullman Show, and his sitcom series titled The Martin Short Show.
In the latter show, Short was credited as a creator, writer, and executive producer.  
Short is still active in his career and was last seen in Hulu's mystery-comedy series called Only Murders in the Building alongside Steve Martin and popular singer/actor Selena Gomez.  
Martin Short Lost Wife Nancy Dolman to Cancer
In 2010, millions of hearts were broken when fans and well-wishers of Short came to know of Dolman's passing. As per People, Short's wife was suffering from ovarian cancer, diagnosed in 2007. 
After battling cancer for three years, Dolman died at the age of 58, leaving her husband and three children — Katherine, Oliver, and Henry — behind.
During her treatment, Dolman was kept under the care of a private physician whose expertise was helping people with natural diseases. 
Short Still Communicates With Wife Dolman
It might come as a surprise to many, but during his 2019's interview with AARP, the actor firstly called his marriage with his late wife, which lasted for almost thirty years, to be a triumph and later revealed that he still communicates with her. 
He further explained the meaning behind his claim. As per Short, despite Dolman's death, he maintains his late wife to be an active family member and involves her in his soliloquy. 
Short explained the situation by saying, 
It's "Hey, Nan," you know? How would she react to this decision or that, especially regarding our three kids.
Short further spoke about how he believes in the idea that when people die, they "zoom into the people that love them," and spoke strongly about how it was wrong to never talk about them after their demise. 
"This idea that it just ends, and don't speak of them — that's wrong," Short continued. He called the practice to be based on "denial" of the fact that no one remains immortal. To actor Short, "she's still here."