Mandy Moore's Interesting Family History — Here's Why Her Parents Split Up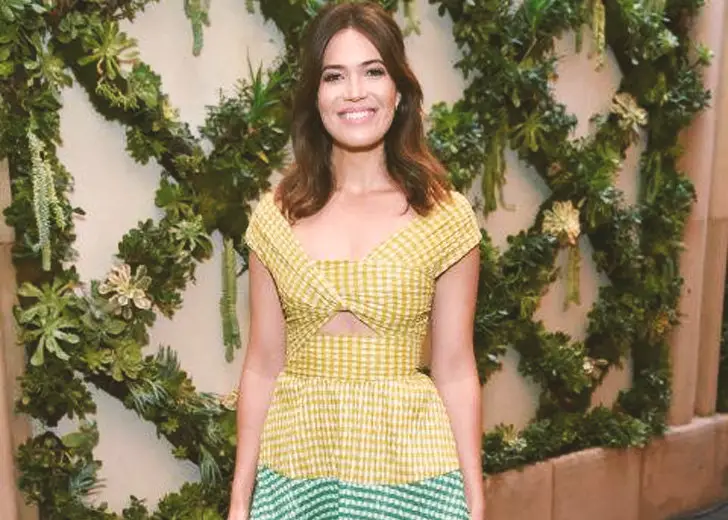 In 2017, during her appearance on The Howard Stern Show, actress turned singer Mandy Moore opened up about her parents' divorce.
She shared with the radio show's host, Howard Stern, her knowledge of her mother's decision to leave her father, as reported by E!
Moore said it was with the help of an email (that was originally not meant for her to read) which gave her the knowledge of her mother's plan to live with another woman.
Mandy Moore on Her Parents' Separation
In her recollection, the actress told Stern how she once brought laptops for her parents as a Christmas gift and helped set up their emails accounts.
Later, she stumbled upon an email drafted by her mother, Stacy Moore, meant for her and her brothers to read at a later time.
However, the actress initially chose to keep the matter private, as the revelation came when her family was bound for vacation.
While she felt sad given her parents were on the verge of separation, Moore openly accepted her mother's decision.
According to Moore, her mom, Stacy, met with her partner and moved to Arizona a few months after, leaving her dad Donald Moore heartbroken. 
Donald is a former American Airlines pilot and is happily remarried since the breakup.
Additionally, Moore told Stern that both of her brothers were gay and had come out early in their lives.
She also recalled when her father teased the actress and asked if she had anything to share about herself. To which Moore responded, "no."
In the light of her brothers' coming out and her parent's separation, Moore remarked she was happy everyone was being their authentic selves.
Moore and Her Brother Spoke Words of Support for Their Mother
Talking exclusively with PeopleTV, the 'I See the Light" hitmaker was vocal regarding her mother and her brothers.
The This Is Us actress said she "loves and supports" them "with my whole heart," for the choices they made for themselves.
Moore further told the streaming network that,
Nothing makes me happier than seeing anybody live their authentic self in their life and to choose love [as] it is so hard in this life to find love at all.
At the same time, she declared herself as "a big proponent of" things like "anyone can find love" and expressed her support for them.
"That's how I feel with my family," she concluded her saying.
During her past interview with Byrdie, Moore said her family was "exactly where they should be." As "everyone's so much happier, richer, and more fulfilled, being their authentic selves."
In 2017, Moore's brother Scott spoke in-depth with Access Hollywood about his mother's coming out.
"It was definitely [a] tough period," remarked Scott. He further said how it's with "anybody with parents that are going through a divorce" after they've "been together for thirty years."
"It doesn't matter what age you are, whether child [or] adult, it's still hard to see your parents break up," Scott noted ahead in the conversation.
According to Scott, his mother called him to share the big news. Per him, his mother said, "look this happened. I did not intended to do for this to happen but it did."
Scott said his mother called herself "happy" and asked him to make sure his dad was too.
Later, Scott labeled the news to be a "bummer," and "surprising" as "you never expected," it to happen.
Toward the end, Moore's brother called their mother's coming out as "old news," as it was "well over a decade" at the time of the interview.