Who Is Malaysia Pargo? A Look into the 'Basketball Wives' Star's Life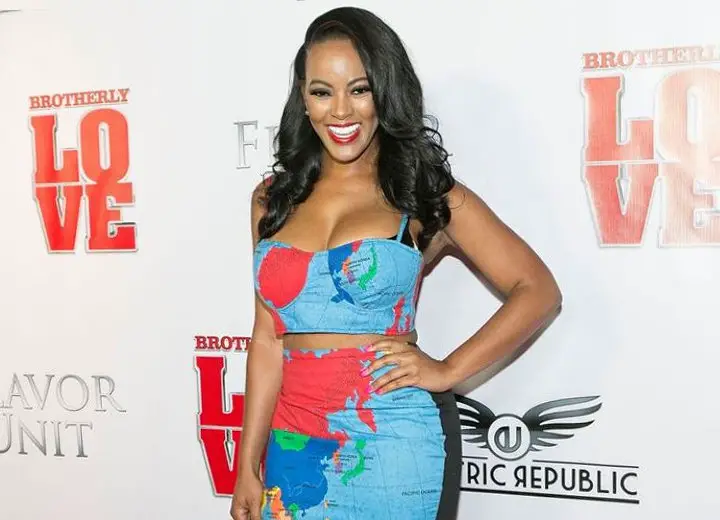 Malaysia Pargo has been a staple of VH1's Basketball Wives since its inception. The reality TV star has been on the show — first Basketball Wives LA and then Basketball Wives — since 2011.
She is one of the oldest cast members of the long-running series but has made her mark on things other than reality TV, like fashion and entrepreneurship. However, people still do not know much about her.
Here are a few things to know about Malaysia, including her real name and her childhood aspirations.
Who Is Malaysia Pargo — Real Name, Brother, and Dentistry
Malaysia Pargo was born on August 12, 1980, in Compton, California. Her real name is Laquisha Pargo (née Hayes).
She was the older of two siblings — she had a brother named Dontae Hayes, who was born on April 27, 1993. He was killed in a gun-involved conflict with police on December 31, 2013.
Pargo never set out to become a reality TV star. Instead, she was a bright student with an interest in humans and anatomy. Pargo attended UCLA, got a Bachelor of Science degree, and wanted to be a dentist.
However, she later realized it wasn't just dentistry but also the beauty aspect of it that fascinated her.
During her January 2020 interview on Making Money Conversations, she remembered how she would tell her mother she wanted to be the "first supermodel dentist."
Being from Compton, she also had to overcome the bad reputation the place holds. And she did, succeeding first in academics and then in the TV and fashion business.
Malaysia Pargo's Career — 'Basketball Wives' And Entrepreneurship
Pargo's first foray into reality TV was on Basketball Wives LA in 2011. She became a part of the show thanks to her marriage with Jannero Pargo, former NBA player and current assistant coach of the Indiana Pacers.
She was the star of the West Coast version of the show until 2016. After the LA spin-off ended in 2016, she joined Basketball Wives, the main show, in 2017, and has been a part of it ever since.
Pargo has a reputation for being a feisty wife among the fans of the long-running series and has been involved in a few feuds with other cast members. However, she remains one of the main attractions of the VH1 program.
Other than these, Pargo has also had appearances on The Eric Andre Show, Hip Hop Squares, and Love & Hip Hop: Atlanta. She also appeared in Ludacris's 2004 video for 'Splash Waterfalls,' one of her lesser-known accomplishments.
On the entrepreneurial side of things, she owns and runs a clothing brand, Vanity World. The company sells everything from jumpsuits and rompers to swimwear.
Pargo is also known for her frequent collaborations with other beauty brands, which often happen because she likes certain brands and products.
Malaysia Pargo's Previous Marriage, Family, and Dating Life
Pargo married her now ex husband, Jannero, in 2006, although the exact date of their nuptials remains unknown. They had three kids during their time together.
First came their son, Jannero Pargo Jr., on October 4, 2009. Then, they had their twins — a boy and a girl — on September 25, 2010.

Malaysia Pargo with her three children in April 2022. (Photo: Instagram)
After her appearance on Basketball Wives started, their relationship got a lot of attention. By the time 2012 approached, their romance was on the ropes as Jannero's cheating rumors became commonplace. They separated on December 27, 2012, as she would later mention in her divorce filings.
In May 2014, she filed for divorce from her then husband. In her documents, she asked for sole legal and physical custody of their children, requested spousal support, and demanded Jannero pay her lawyer fees. 
Despite her demands, things weren't nasty between the two. They were prioritizing their family even amidst the legal proceedings and remained on friendly terms. 
Pargo received a lot of financial support from her divorce — she secured half his NBA pension, his NBA 401k, all rights to 3 Beats LLC, a jewelry company, access to three checking accounts, and a money market account. Further, Jannero was to pay her over $14 thousand in child support monthly and she also got a Mercedes in the divorce settlement. 
Since her divorce, she has been linked to a lot of men. Her dating rumors include people like James Harden, O.T. Genasis, Jamal Rashid, and rapper Mase, the last of whom she explicitly denied dating in late May 2014.
Pargo now lives with her kids in Atlanta, Georgia, but only half the time. The other half she spends in LA, from where she conducts business.