Malaysia Pargo Continues to Boost Her Net Worth with Different Business Ventures
Pargo brings in money in various ways — an entrepreneur, a reality TV star, and half of her ex-husband's net worth after divorce settlement.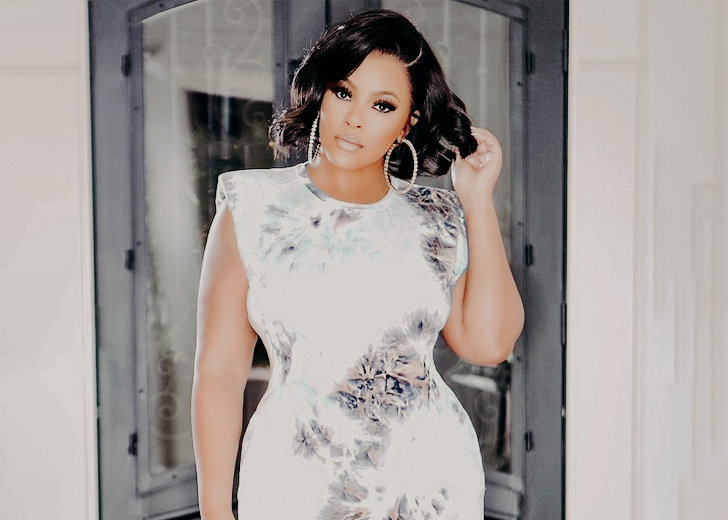 Malaysia Pargo is a fan favorite on Basketball Wives. She entered the reality TV universe with Basketball Wives: Los Angeles in 2011. She returned for the ninth season of Basketball Wives on VH1 in February 2021, ten years later.
However, the socialite didn't win the label "basketball wife" on her own. She earned it through her marriage to former NBA player Jannero Pargo. 
The couple filed for divorce in 2014 after eight years of marriage. But that didn't stop her from establishing herself as one of the most successful television personalities. 
Since her separation from Jannero, she has always focused on her children, reality TV career, and her businesses, which have helped her to grow her fortune. According to Celebrity Net Worth, she has a net worth of $3.5 million as of 2020.
Apart from her businesses, a hefty divorce settlement has also contributed to her asset valuation.
Let's find out how the reality television diva made her money.
Pargo Is a Successful Entrepreneur
If you've seen the show, you have probably noticed that her hair, skin, and lashes are always flawless. She works in the hair, skin, and lash industry, which comes as no surprise.  
In 2019, she collaborated with Urban Skin RX to create a Skin Quench Oxygen Gel Mask after launching a bedding line with Hedgecock Creed.
"I was a customer first of Urban Skin Rx. I used their products, and I knew that their formulas worked. I became an enthusiast of the brand, and with my love of skincare I researched it further," Pargo told ESSENCE in 2019.
The Malaysia X Urban Skin Rx Skin Quench Oxygen Gel Mask is a hyaluronic-rich cleansing mask designed to deep clean pores, smooth texture, and brighten skin. 
And for the lashes and hair, she has collaborated with The Virgin Hair Fantasy.
The Basketball Wives star is also the founder of a ladies' clothing line called Vanity World. Pargo is often seen flaunting amazing outfits from her clothing line on Instagram as a promotion. 
She also had a named her jewelry line, Three Beats Custom Children's Jewelry in honor of her three kids.
Pargo is also an actress who has appeared in the movie Ludacris: Splash Waterfalls (2004) and the show, The Eric Andre Show (2012).

Huge Divorce Settlement 
According to 2016 reports from Bossip, Pargo received a sizable settlement in her divorce from her former NBA husband which contributed to her massive net worth.
In the settlement, she reportedly received a 2015 Mercedes Benz G550, 50% of Jannero's NBA player pension plan, half of his NBA 401K savings plan, all rights to the firm 3 Beats LLC, access to three checking accounts, and a money market account. 
It was also reported that Jannero would continue to pay $14,580 in child support and $800 in child care for the couple's three children — a son born in 2007 and twins born in 2011.
As per the publishing house, the former couple got to keep their furnishings, jewelry, and any money they've earned since their 2014 split. However, it was unknown how much money was in the bank accounts and pension plan.
Jannero had to pay Pargo $7,500 in spousal support for approximately a year before their divorce was completed.