Eric André's Recent Racial Profiling Controversy & The Events That Followed
During his trip from Atlanta to LA, comedian Eric André faced racial profiling at the hands of two white cops from the Clayton County Police Department at Atlanta Airport.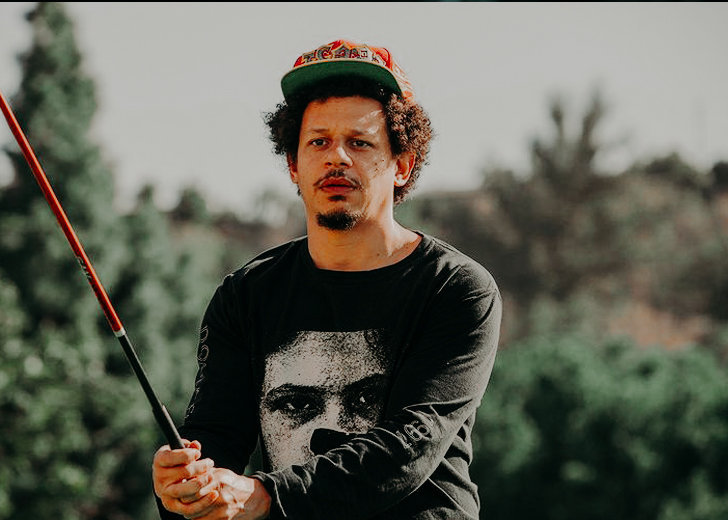 Eric André, the creator, host, and co-writer of The Eric Andre Show, was recently filming a project at Charlestown, South Carolina. He had to take a connecting flight to Atlanta on April 21 to come back to Los Angeles where there was no direct flight.
When André was boarding a plane from Atlanta to come to LA, he became a victim of racial profiling by two plain-clothes police officers.
Racial profiling is the discriminatory practice of persons on suspects of crime, based on color, ethnicity, religion, and national origin, by law enforcement officers.
André shared his experience on April 22 on Jimmy Kimmel Live. 
André's Story
The 38-year-old noted that he didn't face any problems with the Transportation Security Administration (TSA) at the Atlanta Airport while they were checking his luggage and tickets. When he was at the jet bridge to board his plane, two white police officers stopped him.
They were in plain clothes and they asked André to step aside whilst showing their badges. Being the only person of color in the business class, the comedian had a sinking feeling of what was going to happen.
He claimed that the younger one of the two cops started asking him if he was carrying any drugs with him and if he was transporting crystal meth to LA. 
The younger cop asked if she could search André's luggage. The comedian knew his rights and asked the older cop if he could say no and ultimately denied the request. After that, he was allowed to get on the plane. 
During his flight, the comedian realized what had happened and sent a series of tweets to the Mayor of Atlanta Keisha Lance Bottom, Atlanta Police Department, and Delta Airlines.
@Atlanta_Police "I was just racially profiled by two plain clothes Atlanta PD police in @Delta terminal T3 at the Atlanta airport. They stopped me on the way down the bridge to the plane for a "random" search and asked they could search me for drugs. I told them no. Be careful. — Eric Andre (@ericandre) April 21, 2021
Initially, André assumed that the two police officers were from the Atlanta PD however, Bottom and the Police Department themselves assured it wasn't them. The Atlanta PD released a statement saying that they never search travelers with no sign of criminal activities. 
Once APD learned of @ericandre's complaint, we began investigating & learned APD was NOT involved. Multiple law enforcement agencies operate from @ATLairport & this involved another agency. APD does not randomly search travelers without evidence/indication of criminal activity. pic.twitter.com/f3cbqB36yt — Atlanta Police Department (@Atlanta_Police) April 21, 2021
Appreciating Atlanta PD's work ethics, André continued to search for the police officers who stopped him. Later, it was revealed that the cops were from Clayton County Police Department. 
They release a statement saying that the search was consensual and affirmatively said that André chose to speak to them. They also insinuated that André voluntarily consented to the search of his luggage, but the investigators denied.
The 38-year-old asserted that this was racism, and he never volunteered for a search. He confirmed that two cops detained him for no reason, and the situation was Jim Crow racism.
André told Kimmel that the statement by Clayton County PD was a bold-faced lie and all they had to do was apologize. He also questioned why would Delta Airlines want a negative PR along with Atlanta airport and Clayton County itself.
André also told Kimmel that his other friend, who he didn't name, also went through the same situation. However, the comedian didn't specify if it was at the same airport or not.