Mads Lewis Dating Advice: When to Dump Your Boyfriend? The Drama Explained
Mads Lewis says communication is key in a relationship.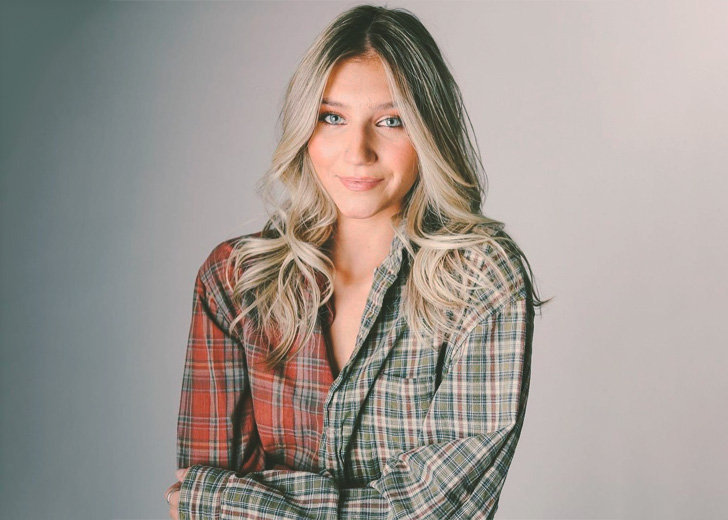 You have probably heard of Mads Lewis—aka Madison before. 
While she may not be a member of famous content houses like Hype House, Sway House, or the Clubhouse, she is a TikTok star in her own right. Before Musical.ly was rebranded, Lewis was famous on the app. Her skits and dance videos helped her gain millions of followers before it became TikTok in 2018. 
Today, she has over 7.6 million fans on TikTok. And as a famous TikTok star, she has not been spared from TikTok drama. In September 2019, she started dating fellow TikToker and former Sway House member Jaden Hossler.
But by March 2020, trouble was brewing in paradise. Hossler was getting close to Barrett after their song collaboration, and they eventually confirmed their relationship after denying it several times. However, Lewis was not happy about it and claimed that Hossler had cheated on her. 
That is all in the past now. Lewis has moved on from the heartbreak, and she is even giving dating advice. 
Mads Lewis Gives Dating Advice
On October 3, Lewis appeared on Awesomeness Tv's 'Vibe Room' with her sister Riley Lewis. 
During the casual sit down with host Owen Holt, they discussed everything from the projects they were working on to their life as an influencer and gave dating advice. After playing games, they moved on to "Fans' Questions" segments. 
In the segments, fans sent in questions to the sisters seeking advice on different aspects of life. One of the first questions was what one should do if one did not feel appreciated in a relationship. Lewis shared that communicating how you felt to your partner was key.
But if they do not listen, in Lewis's words, "just dump him."
Another question that a fan asked was, "How much does it take to get over someone and start dating someone new?" Both the sisters responded that it was different for everybody. Riley shared that one could not control when they fell for someone.
She then added that if they did for someone else, that's how they will know that they have moved on. Lewis agreed with her. 
Mads Lewis Moving on from Jaden Hossler
Lewis was right in saying that everybody moved on differently, and it seems it didn't take long for her to find a new boyfriend. 
After Hossler was linked to Barrett, Lewis was also linked to a new guy, Christian Plourde. The pair started posting TikToks together, and many fans picked up the flirty and romantic vibes from the two as they danced together in a kitchen.
This started rumors they were together, but when The Hollywood Fix caught up with her during her night out with a friend, she denied the rumors and said, "I feel like moving on that quick is really disgusting," and claimed that she and Plourde were "just friends."
But shortly after that, in an interview with People, Lewis and Plourde confirmed their relationship, three months after Lewis split from Hossler. The duo had met in the content house called "Just a House LA." They started hanging out together at the house, and eventually, romance sparked. 
They confirmed their relationship in July and have been together ever since.