Leslie Jones Drags Tabloid for Exploiting Her 2018 Gym Selfie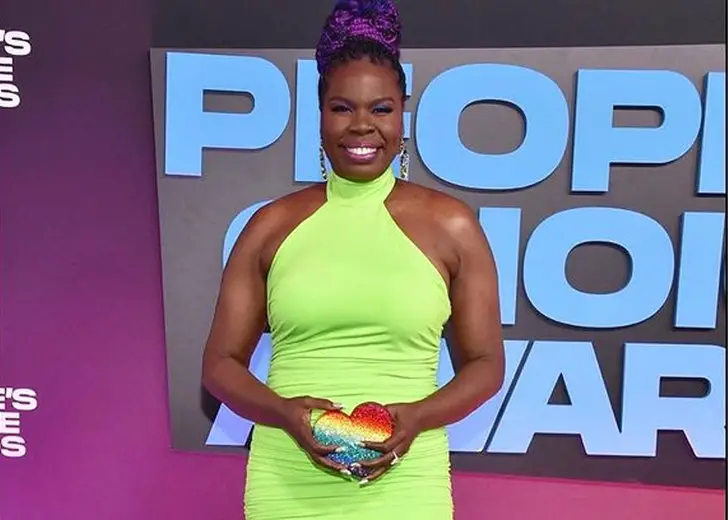 Leslie Jones isn't happy about an article published by an online tabloid that exploited her 2018's gym selfie.
Referring to her five-year-old post, the article claimed the American comedian confessed she "may die alone" because "men don't notice her."
In the original Instagram post, she wrote, "Ok back to cardio. But confession I feel like I'm doing it for nothing. I know it's not I'm healthy and look good but I really feel like 'what's it all for' if the people you want to notice don't. I just feel like I might die alone. sorry that's pretty heavy today!!"
Leslie Jones Reacts to the Article and Her Gym Selfie
In the wake of the situation, Jones took to Twitter to address the article by sharing a screenshot of the news, along with her recent snap.

Leslie Jones shared a gym selfie in January 2018. (Photo: Instagram)
She first admitted writing the post and sharing the gym selfie five years ago when she was just turning 50.
"This is a very old article that this outlet decided to release like it's new. That is not the way I feel and have you seen me lately!!" she later complained.
The former Saturday Night Live cast member also discussed the topic on her Instagram, sharing the same screenshot.
In her post, Jones clarified that the feature image used by the tabloid was, even more, older than the reported post.
She then thanked all the fans for reaching out to her to ask if she was alright, as many of them understood that she was not feeling great lately after reading the misleading article.
"I wish y'all this much prosperity!! Happy new year!! #dayumn," she added.
The Controversial Article
The article in the midst of backlash was published by a tabloid named Scubby in February 2018 according to Finitimus, a web browser extension.
To date, the article has been shared 5228 times and has gathered more than 72,700 views. The article also featured Jones' other gym pictures, posts, and honest confessions.
A user on Twitter also made fun of the article, writing, "The first sentence of the article also clearly says 'most funniest' so right there I'm going to say they aren't exactly on their game."
You are, and will always be, absolutely wonderful, wickedly funny and divinely beautiful... — Novelette Witt (@NovelRealtor) December 29, 2021
"I love you Leslie! Screw the media you're a baddie!" another wrote, showing support for the comedian.
What Is Leslie Jones Doing Lately?
Jones, who turned 54 in September 2021, is currently living a happy life. 
She implied the fact in her December 16, 2021, post, as she shared her snap and stated that she was feeling herself in the picture.
Meanwhile, she is also seen hitting the gym regularly to keep her weight in check and body healthy.
That said, she is allegedly single and does not have a boyfriend presently. Before her 53rd birthday in September 2020, she even wished via Twitter for a boyfriend as her birthday gift.
A month later, Jones shared she was looking for a "normal" guy while speaking on The Live Kelly and Ryan show. 
She also wanted her future partner to be somebody who liked her and wouldn't be insecure about her.