Leslie Jones just wants a 'normal' boyfriend but hasn't found one yet
Leslie Jones, of 'Saturday Night Live' fame, is actively looking for a "normal" boyfriend. The comedian even took to Twitter, saying she wanted a boyfriend for her birthday.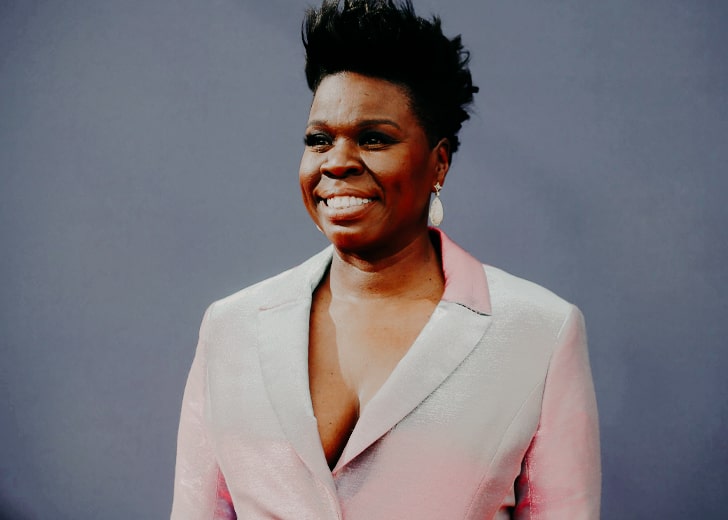 Leslie Jones has been on the lookout for the love of her life for a few years. The Saturday Night Live (SNL) star is straightforward regarding the type of man she wants to date. The comedian is on the lookout for a "normal" boyfriend. 
She Is Actively Looking For A Boyfriend 
In September 2020, a few days before her birthday, Jones Tweeted she is looking for a boyfriend as her birthday present.
My birthday coming up September 7th! I'll be 53 all I want is a boyfriend lol somebody tell God!! (Pic from 2016 Olympics where I beat Mary Carillo in ping pong, dont believe her when she say she won) pic.twitter.com/ppn6gQObD6 — Leslie Jones 🦋 (@Lesdoggg) September 3, 2020
Unfortunately for her, the birthday wish has not come true yet, as she revealed on The Live Kelly and Ryan show. On the show, she was asked about the qualities she would look for in a guy. To this, she answered she is looking for a "normal" guy. However, she described him as somebody who likes her, is not insecure about her, and is certainly her type of 'good looking.' 
The 53-year-old comedian has a list of qualities she wants her prospective boyfriend to possess. On the Jimmy Kimmel Live show, she showed the audience a 4-page list she carries around with her everywhere. She meant business as she looked into the camera and started reading her list to the audience. It went "good kisser, good breath, nice teeth, not perfect but white and clean, nice hair..." and so on.
Jones first started tweeting about finding a boyfriend way back in 2015. The search has been on, but she has seemingly had no luck with this quest so far. 
Moreover, she has also acknowledged that she has never had a secret boyfriend, contrary to popular opinion. 
Just so everyone knows. There was never a secret boyfriend. I have terrible luck with men. Real talk. They do not like me lol!! — Leslie Jones 🦋 (@Lesdoggg) July 4, 2017
In addition to that, the comedian has never been married. Her fans have often wondered if she was married to her former SNL co-star Kyle Mooney. However, those were just rumors and nothing more.
The Comedy Queen Has Had Her Fair Share Of Struggles 
Currently, she has become a household name when it comes to comedy. But her journey has not been a walk in the park. When she was still in college, Jones worked numerous odd jobs as a cook, waitress, cashier, assistant to a judge, and other things. However, through all that time, she felt that comedy was her calling.
And so she came to Los Angeles and performed at The Comedy Store, but unfortunately for her, it did not go so well. However, she did not let one unpleasant experience stop her, so she went on to another show, but that did not go well either.  
Hence, she took up a job at UPS but continued to work on her craft at clubs around L.A. In an interview, she said, "When I started out, I just wanted to go into a club and hold my own. There were only a few women out. I wanted to be that one woman who would come out and everyone would love."
She persisted in her craft and eventually went on work on popular projects, including In the House, Coach, Snap Judgment, Malcolm and Eddie, and Girlfriends. And the rest is history.