Leslie Jones' Parents Helped Deal With Her Insecurities about Her Looks
Standing at 6-ft tall with big eyes and a round, rubbery face, Leslie Jones struggled with confidence.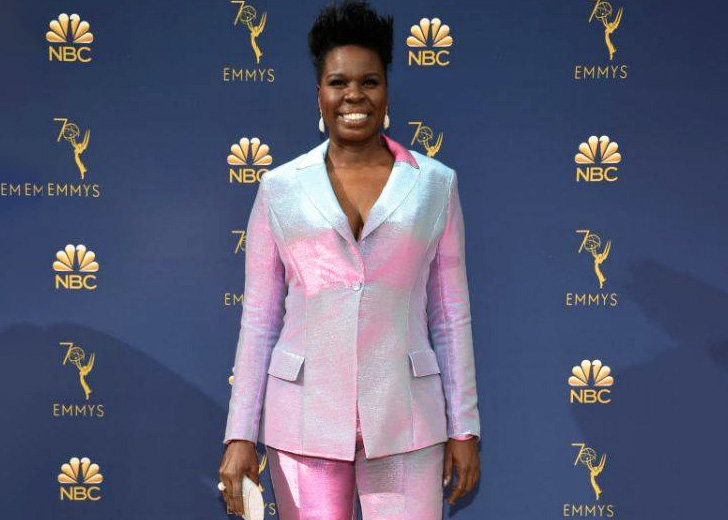 Saturday Night Live and Ghostbusters star Leslie Jones is often mistaken as Ta'Rhonda Jones' sister, but they are not related. While one is a celebrated actress and director, the other is a prolific comedian who has taken the male-dominated comedy world by storm.
Jones is genuinely hilarious and gives most male comedians a run for their money.
She started in comedy in 1987 thanks to a friendly intervention. A friend had secretly entered her into a comedy contest, which she won, earning her the title, "Funniest Person on Campus."
The abrasive diva caught people's attention after her successful run as a complementary act on Katt Williams' "It's Pimpin' Pimpin'" tour. 
Standing at 6-ft tall with big eyes and a round, rubbery face, she knew she did not look standard Hollywood, but she used her unique features to make people laugh. It's not uncommon for comedians to refer to their looks, and Jones did it with confidence. 
But it wasn't always like that. Jones struggled with confidence, but thanks to her parents, she learned to love herself. 
Leslie Jones Struggled with Confidence
Growing up, Jones struggled with insecurities about her height and skin. 
People would call her names, so her mother had this beautiful African lady come and talk to her, which changed her perspective. When she saw the lady, she felt like she would not care what anyone said about her if she looked anything like her.  
As for her above-average height, she shared that she never had a problem until she became interested in boys. 
"I never had a problem with it until I discovered boys. Then I became aware of it. It took me a while, but I'm totally into it now. I wear 6-in. heels.
Jones eventually learned to use her height to her advantage by playing basketball. 
After playing basketball in high school, Jones received a basketball scholarship from Chapman University in Orange, California. She then transferred to Colorado State University, where she discovered she had a knack for making people laugh when her friend entered her in a comedy contest. 
Leslie Jones Makes it Big
Jones spent most of her career doing stand-up in local clubs like The Comedy Store in Hollywood. Her big break finally arrived when she landed an audition in December 2013 for the late-night comedy show and was offered a writing position. 
Less than a year later, Jones got to perform in front of the cameras in a weekend update segment, ranting about her hilarious dating experiences. 
She is famous for saying what's on her mind unabashedly, and while that brings her peace now, it was born from tragedy. In 2015, she made a post on Twitter in tribute to her late brother, advising people to love their siblings while they can. 
My brother died, and I can't explain how many realisms come to you when someone close to you dies and how much stuff you don't care about anymore.
The new attitude spearheaded her comedy career. She was eventually recognized as one of "The 100 Most Influential People" by Time magazine in 2017. 
It's safe to say that Jones has made it.