A Closer Look at Lena Headey's Tattoos — Her Eclectic Body Art Explored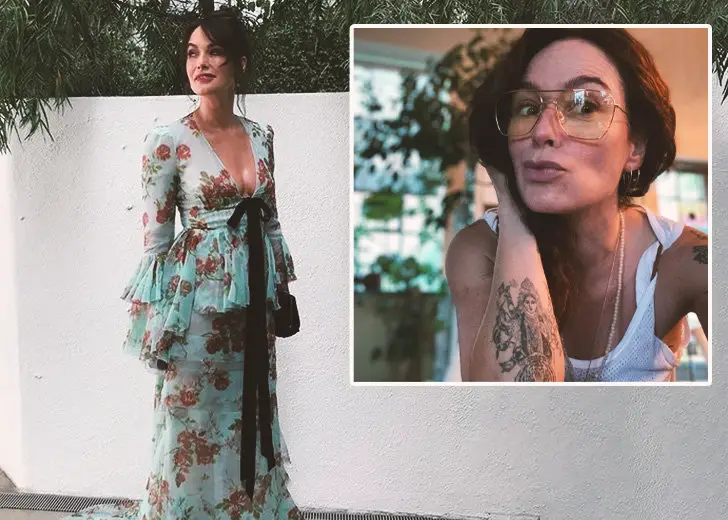 English actress Lena Headey is widely popular for her portrayal of Cersei Lannister on the HBO epic fantasy drama Game of Thrones. Her work in the series was recognized with five Emmy Awards nominations and a Golden Globe Award nomination.
Furthermore, the 48-year-old actress has married twice and is a mother to her two biological children, Wylie Elliot Loughran and Teddy Cadan, from her previous marriages.
However, apart from her acting career and family life, Headey is also known for her love of body art. As of this writing, Headey has around sixteen known tattoos crafted on various parts of her body, but it is believed that the Game of Thrones actress has a few more tattoos.
Unfortunately, the exact details of the artworks remain to be unknown at present.
During her December 2020 interview with People, the actress talked about her obsession with tattoos. In the interview, she was noted saying, 
I always want more. It's a terrible thing. I'll be outside a tattoo shop and hear the needle and think, 'I could just get a little one that nobody would see.'
Inside Lena Headey's Tattoos
As mentioned earlier, actress Headey is obsessed with tattoos. According to the actress, her attachment with body art is "something you can't run from," as she is always ready "to sit and find a way through" the discomfort one feels during the inking process. As per Headey, she finds "a real calm, a real peace to it."
Talking about her many tattoos, actress Headey has the image of a couple of Hindu gods and goddesses on her body. On her right arm sits the artwork of Hindu goddess Durga, while the inked design of god Ganesha can be seen on the upper part of her biceps.
According to an earlier report by Steal Her Style, Headey has a tattoo of a flock of birds on her left forearm. The actress added a tattoo of a pair of doves to her existing design sometime after.
The tattoo is also accompanied by the texts "Wylie" and "Loughran," while Wylie is her son's first name, Loughran is the last name of both her son and her former husband.
Furthermore, the actress has a black star design inked on her inner elbows. Headey later added a tattoo of an upside-down vintage-style birdcage with an open door, right below her star art. She also has a dragonfly image inked on her left foot, and the design sits right between her ankle and toes.
Lena Headey's Other Interesting Tattoos
On her upper right arm, Headey has a inked a pair of butterflies with swirls and leaves. Similarly, she also has a red lotus flower tattooed on her upper back.
However, the flower design does not end there. On the right side of her back, Headey has a red bird tattoo with small cherry blossoms scattered around it.
In December 2016, Headey tweeted a picture showcasing two palms. While one of the palms was of the actress, the details of the other remained undisclosed. In the photograph captioned "Best friends," a small heart tattoo can be seen on her ring finger. 
Somewhere on her body, the English actress has a quote tattooed. And, she also has a heart drawn on her left elbow.