Who Are Latto's Parents? Behind Her Mixed-Race Controversy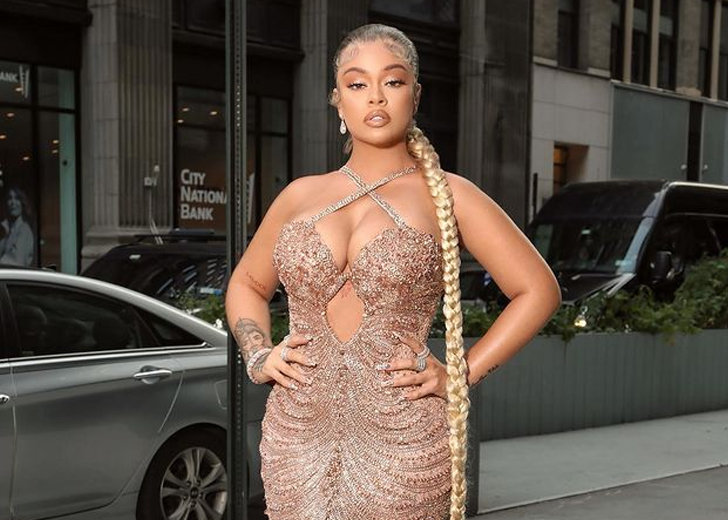 Latto, once known as Miss Mulatto was born to parents of different races. 
She is a rapper who skyrocketed to fame after winning the first installment of the Lifetime series, The Rap Game.
She became an independent artist and released her first single, 'No More Talking,' in February 2016.
She then won the Youth Hip Hop/R&B Award at the 2016 Georgia Music Awards and, the following year released the EP Time and Pressure. 
In June 2019, she released another EP entitled Big Latto. 
Latto Growing up with Biracial Parents
She received a lot of praise for her musical endeavors, which were made possible by her parents. 
The rapper's mother, Misti Pitts, was white American, while her father, Shayne Stephens, was an African American.
During her interview with Dj Vlad, the rapper opened up about growing up with her parents of different races. 
She revealed she got bullied for being light-skinned during her school years because of the stereotypes against light-skinned people.
She added that she grew up with both her parents and their families and thought little about race, and identified with both. 
But it was only when she went to school that she realized people thought differently about her biracial family.
The rapper also spoke about her rap career and revealed that her father had different plans for her growing up. 

Latto's Parents (Source: Latto's Instagram)
Her father's family was into drag racing, and he wanted her to carry on the tradition. The rapper grew up around cars and was taught to drive from a young age. 
My dad spent so much money, thousands of dollars invested into me becoming a junior drag driver. One day I was like, 'I don't want to do this any more. I want to be a rapper.' And he kind of looked at me crazy.
Her father was shocked at her decisions, but he supported her. As someone who had frequently worked with rappers and understood the rap industry, her father advised her on the pros and cons of becoming her rapper. 
But ultimately, he let her decide. 
How Did Mulatto Get Her Name?
And Latto stuck with her decision and chose a rap career. She even took on the moniker Mulatto, but it ended in controversy.
For the unversed, the term Mulatto refers to people who have European and Black African roots. 
The term is a racist slur and is considered as offensive as the "n-word." Unfortunately for the artist, her choice of controversial name resulted in a backlash from the public.
The rapper explained that she intended to take something negative and put a positive spin on it. 
She said that she was insecure about her race and wanted to embrace her identity with the moniker. 
But in May 2021, NME reported the rapper had changed it to Latto.
During an interview with Hot Freestyle, she noted that her intention was never to "glorify being mulatto" and if that was what people were perceiving, she felt it was only right that she changed her name. 
And with the name change, she is now known as Latto.