Atlanta Rapper Latto Responds to Fan Asking about Her Name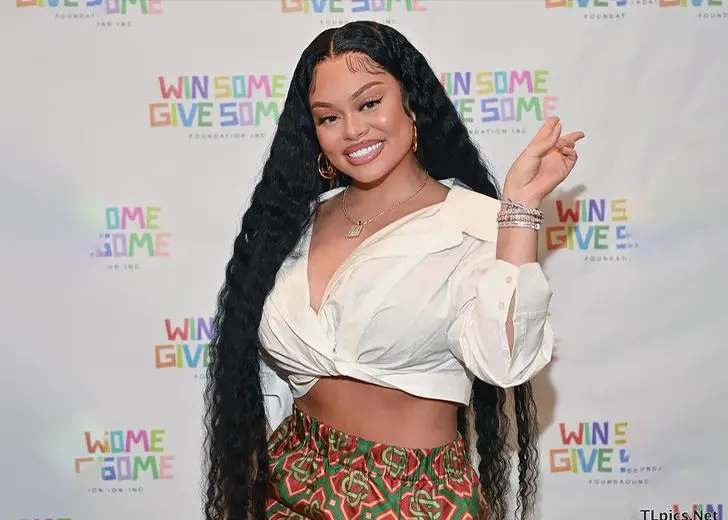 Latto's name has always been a topic of discussion for her fans and followers, mostly since she changed it. 
On December 29, 2021, a Twitter user mocked her alias, wondering if the moniker stood for "@Latto." 
The famed rapper unhesitantly clapped back, asking her followers to get over her name change.
She also mentioned she had apologized numerous times for the discomfort her last moniker brought to her fans and well-wishers.
Latto's Previous Name and Its Meaning
Latto, formerly known as Mulatto, officially changed her alias in May 2021 after dealing with the controversy surrounding it for months.
During a video conference with Billboard's Carl Lamarre, Latto talked about her decision in length.
The aspiring rapper said she did not want to be known by Mullato any longer. She shared she wanted people to respect the "time, energy, tears, and meetings" she put on the decision.

Latto posing for a photograph during an event in Clayton County, Georgia, in December 2021. (Photo: Instagram)
Latto also referred to the change in her name as a new chapter in her career. She stated she did not need "negative energy" anymore. 
Her former alias Mulatto, meaning "the first-generation offspring of a Black person and a white person" as per Merriam-Webster, apparently gave negative connotation.
The term was coined when slavery was practiced in the United States and used as a racial slur to denote multiracial children.
Reflecting on her previous alias, Latto said she was trying to make a negative term positive. She promised to start positive, expecting it would bring positive energy her way.
Additionally, the raptress wished her new moniker wouldn't hold her back as her last one.
Latto Explains Her Other Moniker
Elsewhere in the interview, host Lamarre questioned the musical artist about her other moniker, Big Latto, which she uses on Twitter and Instagram.
"I feel like Big Latto is more like an alter-ego," she replied, calling it the "turned-up" version of Latto. "It's not my stage name," the rapper further clarified. 

Latto strolling around New York City in September 2021. (Photo: Instagram)
When asked if she would continue the same blueprint that brought her fame, Latto replied that her come-ups couldn't be discredited as they were already solidified. 
She expected the new title to bring her new opportunities, new positivity, and good fortune. She also called the change a "different turn" in her life and career.
Latto's Early Career and Real Name
Latto, real name Alyssa Michelle Stephens, was born in 1998. She grew up in South Atlanta, where she started rapping at ten.
As a biracial daughter of her Black father and white mother, Latto initially identified as Miss Mulatto. 
The rap artist joined a coveted cast of Queen Latifah and Jermaine Dupri on Lifetime's reality rap show The Rap Game in 2016.
She became the eventual winner of the eight-week-long boot camp-style competition.
After that, she shortened her stage name to Latto and released mixtapes under the new moniker.
After winning the television competition as a 16-year-old, Latto landed a major deal with a record company. 
During her early days, she gained attention for her lyrics and effortless rapping style in her mixtapes.
She grabbed the wider audience's attention with her 2019 single and later with her first studio album, Queen of Da Souf, released in 2020.
As of this time of writing, her fans are waiting for her to release her new sophomore album.
Additionally, they are looking forward to her month-long Monster Energy Outbreak Tour. The event is set to commence on March 19, 2022, in Santa Cruz, California, and conclude on April 23, 2022.