'I'm happy,' KSI Said Before Revealing Secret Girlfriend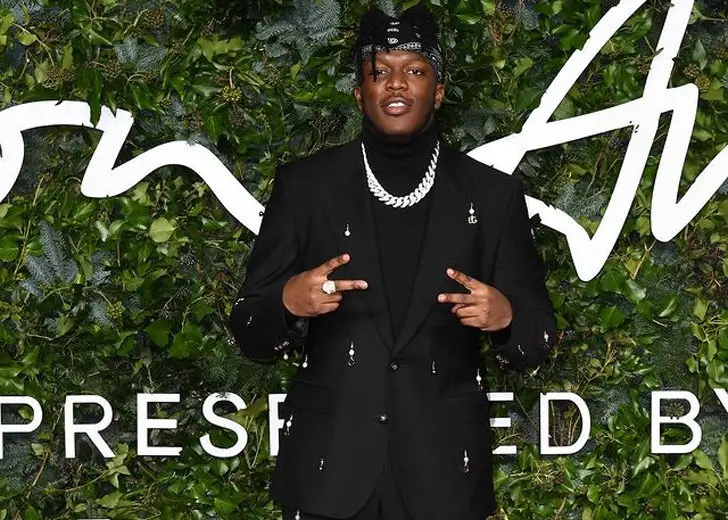 KSI, who also goes by the moniker JJ, believes that keeping one's relationship off of the public eye is a huge plus for having a healthy relationship, which is why the identity of his girlfriend has been such a well-guarded secret. 
Once Logan Paul took it to himself to answer, "Who is KSI's girlfriend?" 
He ended up with nothing but internet trolls on his face because the one girl he could narrow it down to was not dating the rapper. 
That anecdote, in itself, is a testament to how seriously JJ maintains a private relationship.
Her name is still one of the internet's most sought-after secrets. Still, there are a few things that the British YouTuber has let out. 
KSI Was with Girlfriend for Over 3 Years
In an episode of Impaulsive Podcast from July 2021, JJ addressed how difficult it was to cope with the "next best thing" attitude that social media had brought about. 
In response to this trend, he shared he was invested heavily in the idea of keeping his relationship a secret.
He wasn't always on this side of the fence, as longtime fans of the YouTuber might remember that he used to feature one of his ex-girlfriends on his channel. 

One of KSI's ex-girlfriends doing a Q&A on his channel (Source: YouTube)
Reinforcing his idea, he revealed he had been dating this one woman for well over three years at the time. 
"I've been in my relationship with three-plus years now," he admitted to Paul. 
"I think me not letting anyone know who she is has been a huge..." was all he said before the podcast host cut him off, surprised at finding out that JJ had a girlfriend. You get the idea.
KSI Was Happy with His Girlfriend
While JJ did not let go of the idea that he needed to keep his girlfriend's name to himself, he did go on to gush about how happy she had made him in their time together. 
I'm happy with how everything is, like my relationship with her. We love each other.
The British entertainer also touched upon how other people were always out there looking for something better, something to change in their partner, and so on. 
He was of the idea that besides you loving your partner and having that love reciprocated back to you was all that mattered in a relationship.
JJ's notion of a relationship wasn't a perfectly smooth sail either. He understood that there would be highs, and there would be lows. What mattered was that the partners in the relationship had the will to work it out. 
"Yeah, we have ups and downs, but we're still good. We're still here. It's huge," he added.
KSI Lost His Hamster in the Custody Battle
Despite the confidence and conviction with which JJ made the claim, it appears as though his relationship did not last for much longer after the podcast episode. 
During a conversation with fellow Sidemen members, the rapper shared how his pet hamster was not with him anymore.
Almost instantaneously, the group call broke out in hysteric laughter, except for Vikkstar123 because he thought the hamster was dead.
So the YouTubers put their laughs aside and explained to Vik that the hamster was not dead. It was just that JJ lost custody of the poor thing when he broke up with his girlfriend. 
At least, he can find solace in the fact that he wasn't the only guy to have suffered this fate. Turns out, another member of Sidemen, Ethan Payne, also lost a cat the same way.