YouTube vs TikTok: Facts about KSI's Brother Deji Olatunji
Deji Olatunji, YouTuber and amateur boxer, plans to step into professional boxing after his match against Vinnie Hacker.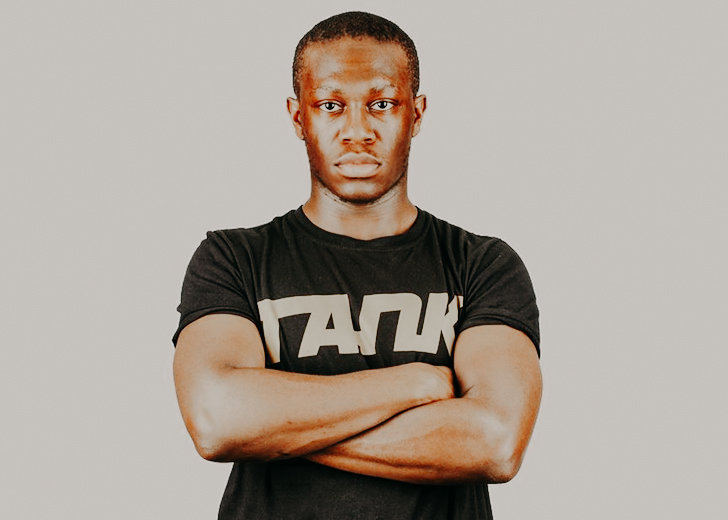 Deji Olatunji lost the fight against TikTok star Vinnie Hacker in 'YouTube vs. TikTok' boxing fest. However, he won won many hearts with this performance and his brilliant show against Jake Paul a while ago.
Here are a few things to know about Olatunji, an amateur boxer who plans to go pro in the future.
Deji Olatunji's Age and Parents
Deji Olatunji is the younger among the two kids of father Jide Olatunji and mother Yinka Olatunji. His was born on December 9, 1996.
His dad was born in Ibadan, Nigeria, and his mom was born in Islington, London. His brother, famous YouTuber KSI, or Olajide Olayinka Williams Olatunji, was born three years before him, and they were raised in Watford, Hertfordshire.
Olatunji is still close to his parents, and they regularly feature on his Instagram page.
Deji Olatunji's Height And Weight
Olatunji followed his brother's path into boxing. KSI's first-ever fight was with Logan Paul, and the younger Olatunji's first in any form of boxing was against Logan's brother Jake Paul.
Before his fight with Jake, Olatunji had a lot of back and forth with him. Among the many topics they dissed each other about, his height was one.
Olatunji, who claims to be 5 feet 9 inches, even made a whole video titled 'Exposing Jake Paul' discussing the same.
Before that bout, the two had weigh-ins. At the time, Olatunji weighed 79 kgs or 174 lbs. He has since gained weight and weighed 183 pounds for his fight against Vinnie Hacker.
Olatunji Plans To Go Professional In Boxing
Before his fight with Vinnie Hacker, Olatunji had an interview with the Mirror in the UK. During the sit-down, he talked about how he wanted to go professional after securing a win against Hacker.
"I want to go pro," he said. "I'm waking up at 6 or 7am, going straight to the gym, and I've been training four-five times a day, so I'm definitely dedicated."
Although he might have spoken too soon about the match results, as he lost the fight against his TikTok opposition, one loss hasn't put down his motivation to get better.
"I will bounce back. My fitness let me down again. I will take a break and bounce back. Sorry to those who I let down," said Olatunji on his Instagram post after the match.
He's even taking a break from social media to work on himself.
Deji Olatunji's Net Worth
Olatunji is following an excellent role model — his brother KSI — when it comes to being a successful online personality. And he has built up his own thing on YouTube, separate from KSI.
His main YouTube channel, Deji, has over 10.3 million subscribers, and his second channel, Deji 2nd, has 1.17 million subscribers. He is big on other platforms, too, with 2.4 million followers on his Instagram and 2.1 million followers on Twitter.
He is so big that he was the most influential YouTuber or creator in the UK in 2015, second only to KSI.
His YouTube channel, along with his merch sales and occasional acting gigs, are huge sources for his net worth, which remains undisclosed at this point. And now, as he forays into the boxing world, that too will add to his wealth.
A Girlfriend From Belgium
Olatunji has been in a relationship since around May 2019.
He met his girlfriend, Dounja, while playing an online game called RuneScape in around 2010. They became pen pals and stayed that way for nine years before finally meeting each other.
He talked about this and a few other things, including the fact that she's from Belgium, in his video from March 2019.
They started dating shortly after and celebrated their first anniversary with a post on Instagram on May 1, 2020.