Logan Paul Horrible Withdrawal Experience While He Quits Weed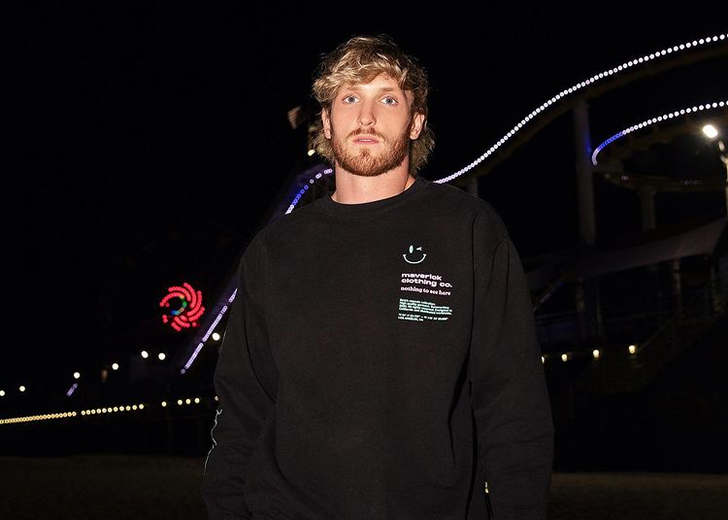 Logan Paul, the YouTube sensation, has opened up about his Christmas Day withdrawal trauma after quitting smoking weed.
The 26-year-old shared a letter on social media about his dreadful holiday season withdrawal, detailing everything for his 21 million followers.
Logan Paul Posts About Weed Withdrawal
"I quit smoking [weed] on December 24, been having some pretty nasty withdrawals (loss of appetite, insomnia, extreme irritability) - by far the hardest week of 2021 for me," Paul said in an Instagram post.

Logan Paul recounts weed withdrawal symptoms. (Source: YouTube)
His year-end issues, however, did not end with his Christmas Day woes. In the same tweet, he claimed that he had food poisoning on New Year's Day and had to call an ambulance.
"I got food poisoning (which was odd because all I had was a tiny croissant & a latte in the morning)," he wrote.
"I threw up 40+ times and spent the evening sweating in bed." the YouTuber added.
He explained how he couldn't get any medication to help with the discomfort, as all the pharmacies were closed in the area.
He had plans to go out with his friends to celebrate the holiday. Paul asked to be hooked up to an IV so he could replenish his dehydrated body and be done with the treatment.
However, the medical staff didn't allow that and said that he had to be taken to the hospital for further treatment. Paul denied their plea and moved on with his plan.
Before he realized his fate was sealed, the boxer managed to put on his suit and go to the party for ten minutes.
As he walked back home "defeated and disappointed", unable to continue with the celebration, Paul threw up another five times on the streets. "Didn't miss a stride," joked Paul about the experience.
Is 2022 the Year for Logan Paul?
Paul is hoping that his start to 2022 means that things will only get better, despite the fact that he has yet to get his paycheck from his June bout with Floyd Mayweather.
"Having been physically and mentally humbled (again), it's only up from here," he wrote.
This was not the first time the YouTuber faced serious illness in a New Year celebration. He faced similar issues in the past two as well. Paul considers these coincidences as "involuntary resets".
Considering he has yet to win a bout, the YouTuber-turned-boxer recently put 'boxing redemption' as one of his New Year's resolutions.
Paul has made it apparent that he plans to return to the ring in 2022, for which he has given up weed to improve his training.
To end the post, he wished his fans a happy new year and gave them some encouragement.
"I hope you all grab 2022 by the f***ing horns and accomplish everything you want," wrote Paul as an ending remark.