Kristin Cavallari Is Grateful Her Parents Divorced: Says She Understands Her Kids Emotions
Kristin Cavallari has three children.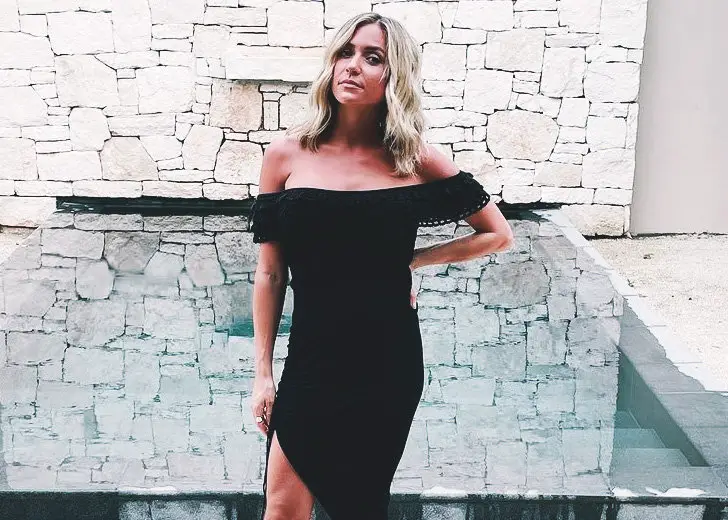 Kristin Cavallari and her three kids have been rebuilding a stable family life together since the fashion designer filed a divorce from her ex-husband Jay Culter in April 2020. She shares three children with Culter: a daughter, Saylor James, and two sons, Jaxon Wyatt, Camden Jack.
In a recent interview with People, Cavallari talked about her life post-divorce, living with kids, and how her parents' divorce has helped her now understand her kids' emotions.
"It's changed on many fronts. I think the biggest front for me would be that my life has slowed down so incredibly much. I have a lot more time on my hands, which has been really nice," she said, briefing her life in the last year.
Kristin Cavallari Felt like She Was Drowning
During the previous conversation, Cavallari — who first rose to fame after her appearance on MTV's reality TV show Laguna Beach: The Real Orange County in 2004 — stated she felt like she was almost drowning a year ago.
She explained that she was filming a show, trying to wrap up her comfort food cookbook, True Comfort, and parallelly, she was still a married wife with a husband and three kids. But after a particular point in time, she felt like there was so much going on in her life.
The reality TV star subsequently got divorced from her longtime partner, which added extra responsibilities on her head to look after her kids. That is because, even though she and her ex-husband are co-parents, the kids mostly live with her and makes her more responsible for the children.
The Lesson from Her Parents' Divorce Helped Her as a Parent
When Cavallari was very young, her parents, Judith Eifrig and Dennis Cavallari, divorced. After the divorce, she initially moved with her mother to Barrington, Illinois, a suburb of Chicago, and lived there until her junior year of high school.
Years later, she traveled to Laguna Beach, California, to live with her father and late older brother, Michael Cavallari.
But during those years, she also learned what it felt like being a child whose parents were divorced. She understood the things kids missed out on and knew the emotion relating to such situations.
I understand what they're going through because I've been through it, and I can take what I appreciated from both of my parents or the stuff that maybe didn't sit well with me, and I can apply it to my kids.
Hence, when she herself got a divorce and realized her kids had to go through the same fate as she did, she knew how to understand her children's emotions better. 
"I'm actually thankful now that I went through all of that and that my parents are not still together, to be honest," she added, speaking to the previous publication.
Kristin Cavallari's Relationship with Her Own Father
Cavallari and her father Dennis became distant from each other after the death of her brother in 2015.
Cavallari's brother reportedly went missing after his abandoned car was found on a highway in Utah. Sometime later, Michael's body was found far away from his car, and the autopsy suggested that he died because of hypothermia.
In February 2021, the father-daughter duo finally met each other after years, ending their sour relationship. The reality TV star's father lives in Denver at present, while she lives in Los Angeles.