Kristin Cavallari's Feeling Like Her Old Self after Messy Divorce with Ex Husband
Kristin Cavallari has revealed that she plans to change her relationship dynamics following her divorce from Jay Cutler.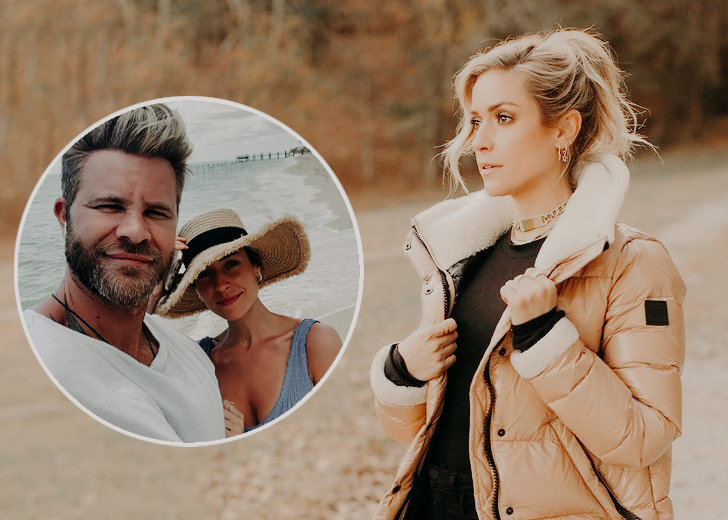 Kristin Cavallari is still single after filing for divorce from Jay Cutler a year ago and intends to be much more cautious than she has been in the past while dating.
The Very Cavallari star appeared on the Scrubbing In podcast on May 17, 2021, and told co-hosts Becca Tilley and Tanya Rad that she wouldn't introduce a partner to her three kids until she was certain she'd found the perfect partner and the couple was in it for the long haul.
"It's going to take the guy I marry next for me to introduce them to my kids," the 34-year-old reality star confessed.
Cavallari and her ex-husband Cutler filed for divorce in April 2020 after a decade-long marriage. The two share three children — Camden, 8, Jaxon, 7, and Saylor, 5. 
"I do want to date — I do want to have fun," she replied when asked what she was looking for right now. The star went on to say that she loved where she was right now and was having a great time.
She also noted that she is "100 percent single" at the moment.
Cavallari further explained that there were ways to be a little more secretive when dating in the spotlight. She also revealed she'd been with a guy post her split with Cutler. However, she didn't reveal the identity of the guy.
She thought she'd gotten 'a little lazy' last fall, and that was when she was having a good time. "It was like, I also want to go out in public as well," she added.
The mother of three stated she met Cutler when she was only 23, and that she intended to take her time before entering another serious relationship.
She revealed she dated someone after her separation. Cavallari described the person as an incredibly sweet and ideal guy to date following her split with Cutler.
"But now I just want to be by myself. And when it's the time, it'll happen. I'm not gonna force it," she continued.
When asked if she planned to remarry, she responded that she strongly believed in marriage and felt she would get married again one day. But mentioned that the mere thought of her getting married right now made her cringe. 
However, Cavallari was certain that she would meet someone special and eventually get married.
Cavallari Dated Jeff Dye after Her Split with Cutler
The television personality was spotted kissing comedian Jeff Dye in Chicago in October 2020 and their relationship made it to 2021. Despite rumors that they had separated earlier that month, the couple was photographed packing on PDA during a vacation to Mexico in March 2021.
According to the February 2021 reports from ET, a source confirmed they were still dating and taking it slow. The source revealed the comedian made her laugh nonstop, gave her the freedom to do her own thing, and was very supportive.
 The source also noted that Cutler was also very respectful of Cavallari and her relationship with Dye. All he wanted was to successfully co-parent together and ensure that the kids were comfortable.
However, she confirmed to E! News' Daily Pop in May 2021 that she was single.