Newly Single Kristin Cavallari Says Only Special People in Her Life Are Her Kids
"I'm focusing on me and taking care of my babes. That's it."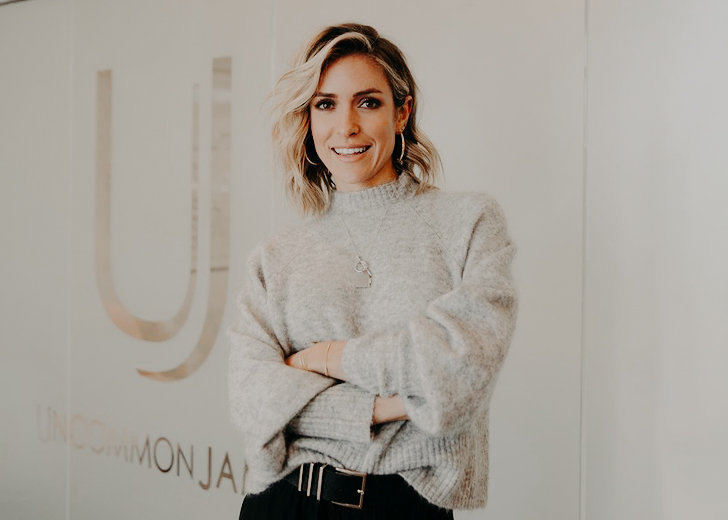 Kristin Cavallari is single and thriving.
In an interview with E! 's Daily Pop co-host Carissa Culiner on May 3, the Laguna Beach alum confirmed that her romantic life was not a priority and she is focusing on her kids — sons Camden, 8, and Jaxon, 6, and daughter Saylor, 5 — who she shares with her ex-husband Jay Cutler.
I'm focusing on me and taking care of my babes. That's it.
This revelation comes after Cavallari and her ex-boyfriend Jeff Dye were spotted kissing and looking cozy during their mini getaway in Cabo, Mexico, on March 2021.
According to E! News, the duo was in a relationship for 5 months before calling it quits. Cavallari was reportedly just having a good time with Dye and not looking for anything serious.
Cavallari and Cutler's Divorce
For three seasons, the former Hills star and the ex-Chicago Bears quarterback were the embodiment of couple goals on their hit show Very Cavallari. So when the duo announced their divorce in April last year after 7 years of marriage, fans were shocked.  
The reality star took to Instagram to make the announcement and reveal their decision to separate. She posted a photo of her and ex-husband Cutler walking off into the distance together, with their backs turned to the camera.
"We have nothing but love and respect for one another. This is just the situation of two people growing apart. We ask everyone to respect our privacy as we navigate this difficult time within our family," Cavallari wrote. 
In the Very Cavallari show, we saw Cavallari fall out with longtime best friend Kelly Henderson after rumors of Henderson and Cutler affair made rounds. Although she never believed the rumor, she was upset that her friend never apologized and continued to mention Cutler on social media.
Later, Cavallari revealed to People that she and Cutler had been privately struggling for years, but they decided not to document their marriage woes on the show. Her show, too, ended with her divorce. 
Cavallari and Cutler's Reconciliation Rumors Post Divorce
Although the duo officially divorced, they sparked reconciliation rumors earlier this year when both of them posted the same photo which has since been deleted to each of their Instagram accounts with the same caption: "The world is full of users. 10 years. Can't break that."
The NFL star wore a black, white, and gray plaid shirt, while the Hills alum dressed simple with a white tank top and dark jeans as they posed for the camera indoors. The rumor quickly died down when People reported that an insider confirmed the two are both single and just friends. 
Another insider echoed the same news to Us Weekly that the two were not back together, and they have no plans to reconcile their marriage as of yet.