Kristen Stewart and Girlfriend Dylan Meyer's Relationship Timeline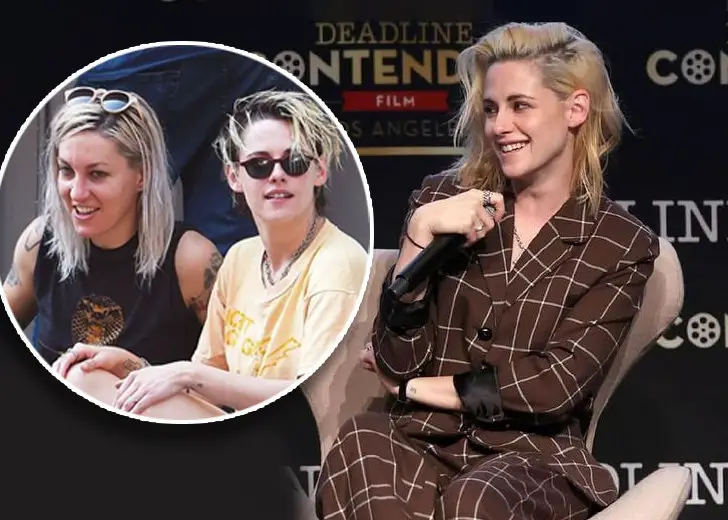 Kristen Stewart is very close to getting married.
The Charlie's Angels actress is engaged to her long-time girlfriend Dylan Meyer, something she openly talks about.
But Stewart's road to being this open about her relationships wasn't easy.
She struggled a lot before she was this comfortable talking about her love life and sexuality.
Who Is Kristen Stewart's Fiancée Dylan Meyer?
On November 2, 2021, during one of her appearances on The Howard Stern Show, she announced she was engaged to Meyer.
Meyer popped the question, and that was exactly what Stewart wanted.
"I wanted to be proposed to, so I think I very distinctly carved out what I wanted and she nailed it. We're marrying, it's happening," the Spencer actress gushed.
It has been a long-time coming, though.
The two first met each other in a movie set many years ago and later reconnected at a mutual friend's birthday party.
But it wasn't until the summer of 2019 that their dating rumors started. And things moved fast after that.
Stewart was ready to propose to her then-girlfriend in November that same year.
Fast forward to July 2021, and the couple's public sighting sparked secret marriage rumors. They were obviously not true.
The couple doesn't get pictured in public that often, and Meyer isn't a big celebrity, either. So, who exactly is Stewart's fiancée?
Dylan Meyer is a screenwriter by profession. Stewart has talked about how she has co-starred with her in a couple of movies — movies she refrained from naming.
She is a cat person. Other than containing appreciative posts about Stewart, her Instagram is filled with uploads about her feline companions.
She also is Stewart's outlet for messages she wants to relay on the internet.
The Twilight actress has used Meyer's Instagram on several occasions to share her thoughts on important issues, like imploring everyone to vote in the 2020 US Presidential elections.
Stewart's Dating History and Hard Path to Openness
Stewart wasn't always this open about her personal relationships. She has admitted to being closed off about her dating life in the past.
"I didn't like giving myself to the public, in a way. It felt like such thievery. This was a period of time when I was sort of cagey," Steward confessed about her love life in the past to Clea Duvall in October 2020.
She has been in relationships with both men and women in the past.
But, whether it was in her relationship with her ex-boyfriend, Robert Pattinson (2009-2013), or former girlfriend, Stella Maxwell (2017), she always attempted to keep them hush-hush.
She was afraid of the things she did with her partners becoming everyone else's business.
Similar was her approach to being a representative for the LGBTQ+ community.
She didn't understand the pressure of the responsibility. Not because she didn't want anyone to know she was gay, but because the responsibility was huge.
Now, she relishes it. "I love the idea that anything I do with ease rubs off on somebody who is struggling," she told Duvall.