For Kristen Stewart, Not Getting A Tattoo Meant Being A Rebel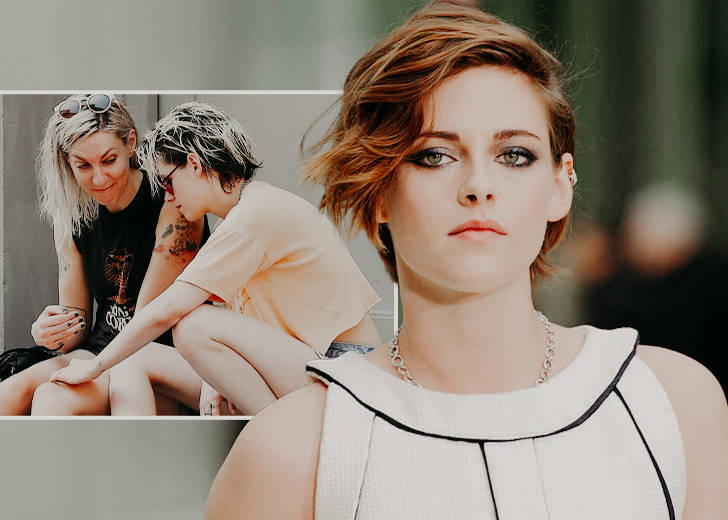 Actress Kristen Stewart was against the idea of getting anything tattooed on her for a long time. But now, she sports several inked pieces on her body which speak about her motto, music taste, and acting career. And sharing Stewart's love for tattoos is her girlfriend Dylan Meyer, who too has several tattoos.
Stewart And Meyer Both Love Tattoos
The Twilight star and her screenwriter girlfriend both love tattoos. Meyer has two tattoos on her right middle and pinky fingers, with a few more on each arm.
As for Stewart, she has two tattoos of her two favorite bands as well as some symbols and text etched on her body.
While the actress has been very forthcoming about her love for tattoos, she opened up on The Late Late Show with James Corden that there was once a time where she wanted to stay away from tattoos.
This is my little sign of rebellion. My whole family is really tatted and for years and years I was like, 'I do not need that. I am pure, I stand alone.'
Stewart also shared that her mom's tattoo artist did her tattoos as well. 
Stewart Has A Part Of Guernica On Her Right Forearm
Stewart has a tattoo of a small part of Pablo Piccaso's painting 'Guernica' on the inside of her right forearm. It's an eye figure with a bulb-like object in the middle.
The actress got the tattoo while working on her 2014 movie Clouds of Sils Maria. Initially, it was a temporary one just for the role, but when she was done with the shooting, she realized that she wanted it on her permanently.
I had it for two months, so it's like the perfect little test drive. I got back and I didn't realize that I wanted it and I really missed it
She Has Tattoos Of Her Favorite Bands
The Twilight actress has two tattoos of bands she loves. The first one is of the punk rock band Black Flag, whose symbol, four black lines, is inked on her left wrist.
In an interview with Fandango, when promoting her 2019 movie Charlie's Angels, Stewart shared that Black Flag wasn't the only band whose tattoo she had. She also has a tattoo for the rock band Pinegrove.
'One More Time With Feeling'
Stewart has the words "ONE MORE TIME WITH FEELING" tattooed on her left forearm. When speaking to Jimmy Fallon on The Tonight Show, she explained what the tattoo meant for her.
...it makes sense cause it's like a classic thing that directors say to the actors but in addition to that, you can always try again in anything you do
Aside from these tattoos, Stewart also has the symbol for infinity inked on her right wrist and two arrows just above her elbow.