Everything You Need to Know about Kristen Hanby: Family Life and Career
Everything you need to know about popular YouTuber and music producer Kristen Hanby.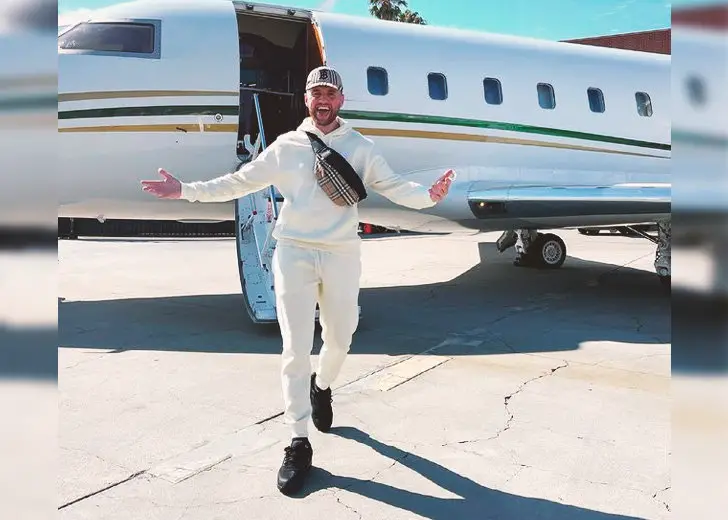 Popular YouTuber Kristen Hanby started his career by making videos on his native Island. He is currently based in Los Angeles, California, in pursuit of making a name for himself in the entertainment business. 
Where Is Kristen Hanby From?
Hanby was born on March 8, 1993, in Jersey on the Channel Island between Great Britain and France. It has a population of around 100,000. 
How Did It Start for Kristen Hanby?
Once, during his early years, he posted a prank video of his family on his Facebook account. It went onto generate a lot of views and gave the newbie his first-hand fame. 
However, he got his first actual break after his five-part prank video went viral, gathering over 100,000 views. In this particular video, Hanby is seen playing pranks with his elder sister Natalie.
Before establishing himself as a popular YouTuber, Hanby had a career as a carpenter and was busy working at construction sites. He did the job for six years. 
However, his first taste of viral fame made him rethink his ongoing profession and career. This made him start posting a lot of videos online, showcasing his version of humor. Currently, he is known as a guy who would do absolutely anything to bring humor to his videos. 
An Insight into His Family
Hanby belongs to a family of six, including his mother, Giselle Hanby, two sisters Natalie and Bryony Hanby, a brother Jonathan Hanby, and his long-lost father who abandoned his family many years ago.
His grandmother is occasionally seen in his videos and family pictures, but whether she lives separately or with Hanby's family is unclear.  
His family members are a regular fixture in his videos. Sometimes, his silly acts seem to outrage them. And due to his theatrics, the prankster is often seen getting slapped or shouted at by his participating family member. But it can be assumed that they maintain good faith among them.  
How Popular is Hanby?
Hanby currently has a massive following on different social media platforms. As of this writing, he is followed by 7.4 million fans on his verified Instagram page, has 9.705,660 likes on his official Facebook page, and boasts 3.6 million subscribers on his YouTube channel. 
His Famous Sisters
His elder sister Natalie, who goes by the Instagram handle @nathanby123, currently has 731,000.00 followers on her social media. At the same time, his younger sister Bryony or bryonyjasmine3 on Instagram is followed by 326,000 fans. 
The most popular sister, Natalie, is married and mother to her two kids, an elder daughter and a newborn son.  
Kristen Hanby's Side Project
Apart from making videos for fun. As a side project, Hanby makes music and has songs like 'Fast and Dangerous,' 'On the Road,' 'Good Girl,' and 'Change My Mind,' to name a few on his resume.  
Hanby's Endorsement for Manchester United's Jesse Lingard
Hanby's popularity can be felt because he was approached to promote merchandise for Manchester United's forward Jesse Lingard. He was asked by Lingard's personal assistant to promote the forward's clothing launch in Manchester last year.
Speaking to Squaremile, Hanby revealed he is a huge supporter of the Premier League outfit and claims to have met dynamic forward Marcus Rashford during the merch launch. He also claims to be a regular attendee at Old Trafford.