Manchester United Striker Marcus Rashford's Shoulder Injury Treatment Is Still Up For Debate
Marcus Rashford has been carrying his shoulder injury since November 2020.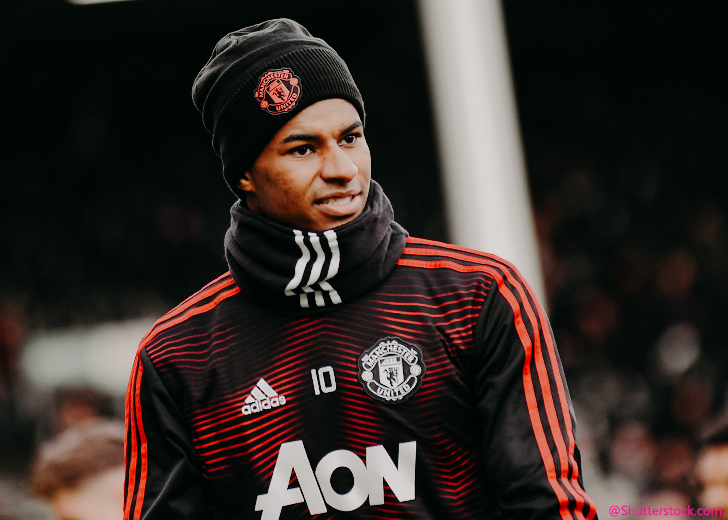 English forward Marcus Rashford has been going through a rough patch since missing that penalty shootout kick, together with Jadon Sancho and Bukayo Saka, in the Euro 2020 final against Italy.
And if the loss in front of the home crowd wasn't enough, people racially abused Man Utd player, who is of Kittitian descent, while he is also carrying a shoulder injury.
In the wake of the situation, the Reds striker released a public statement on Twitter, thanking his teammates and dedicated fans for their supportive messages.
"The messages I've received today have been positively overwhelming and seeing the response in Withington had me on the verge of tears," he wrote.
In addition, Rashford apologized for disappointing his teammates and fans by missing the penalty but added that he would never "apologize for who I am and where I came from [sic]."
No Decisions Made on Shoulder Surgery Yet
Keeping the Euro 2020 loss and its controversies aside, the major concern for Rashford and his Premier League club Manchester United is his troublesome shoulder.
That being said, the forward and his club are yet to confirm whether he would undergo surgery and be sidelined for some period of time.
Speaking to reporters at Pride Park, Ole Gunnar Solskjær, the Manchester United manager, stated that he could not confirm any plans for Rashford's shoulder yet, as they were still addressing the issue with the experts.
No, we're looking at the best options. Of course, he went away just to reflect on it a little bit. We have to take the best course of action for him and the club.
Solskjær also hinted at Rashford taking time to "reflect" on whether to have surgery at the end of the month.
Those words came after the forward saw a specialist, who felt surgery was the only way of dealing with his shoulder problem.
In February 2021, Rashford had opened up about his dilemma regarding undergoing surgery while speaking with The Athletic magazine.
Of course there are times when you should probably take a step back from it, but as a professional athlete it's difficult when you know you can still influence games and help the team win.
Rashford has been carrying his shoulder injury since November 2020. He even admitted that he was not 100% fit during England's Euro 2020 finals campaign.
Rashford's Last Season with Manchester United
Despite having a troublesome shoulder problem, Rashford played through the last season, bearing a lot of pain, to avoid surgery and a lengthy injury layoff.
Last season alone, he scored 21 goals and provided 15 assists for his club. He also played a prominent part in their second-place finish and reached the Europa League final.
In the game against Manchester City, which Manchester United won, he further pulled the ligaments in his right foot, having to ice the area regularly.
Prior to the ongoing [and untreated] injury, the 23-year-old was also out of the action last season.