Kodak Black Receives Advice from Amber Rose Following Announcement of His Second Kid
Kodak Black's family is growing.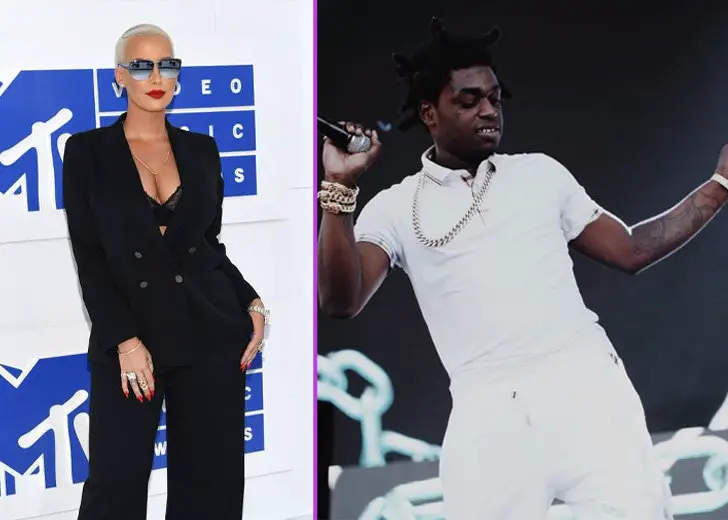 Congratulations are in order for the 'ZEZE' rapper Kodak Black, who will be a father again soon. The rapper's lawyer, Bradford Cohen, told TMZ that his girlfriend, real estate agent Maranda Johnson, is pregnant with their first child.
It is reported that the Florida rapper has known the real estate agent for four years and they wanted to have a kid. Cohen confirmed the baby was a girl and revealed to the outlet that the couple conceived in April, so the baby should be born in late 2021 or early 2022. 
This will be Black's second child, as he already has a six-year-old son, King, from a previous relationship.
Black is said to be extremely excited about having a girl and has already indulged in buying gifts for her.
Amber Rose Has a Word of Advice
In the wake of Black's happy news of becoming a dad to a baby girl, Amber Rose sent some words of encouragement and congratulations towards Black's growing family. 
Rose took to her Instagram story to remind the rapper that he needed to behave himself. 

Amber Rose's Message For Kodak Black (Source: Amber Rose Instagram)
It is a piece of excellent advice for someone who has a knack for getting in trouble. Rose is probably referencing Black's myriad of legal troubles over the years. 
Kodak Black's Legal Trouble
On April 28, Black pleaded guilty to assault and battery stemming from an incident involving a high school student following a show in South Carolina in 2016. The rapper had apparently assaulted and raped a female after his performance at Treasure City club. 
But he was only indicted in October 2017 because he was entangled in several other legal battles. The rapper was dealing with another case from 2015, where he was pulled over at a traffic stop in St. Lucie County and caught possessing marijuana. 
Later in April 2016, Kodak was arrested in Hallandale Beach for possession of a weapon by a miscreant and marijuana, and running away from the authorities. 
The trial for Black's assault and misconduct case was set to begin in April 2019, but his legal team was granted a continuance for reasons unknown. The trial was further delayed because of restrictions of the COVID-19 pandemic, and it finally happened in April this year. 
The rapper's legal team entered the plea deal to resolve the matter after consistently denying these allegations for 5 years. 
He had romantic ideas on his mind. She did not. So, he ended up trying to have a romantic encounter with her and bit her as part of that and injured her.
The rapper was originally sentenced to 30 years in prison, but because of his lower plea deal, he will no longer face jail time as he was granted clemency by Donald Trump for his philanthropic efforts.