Kio Cyr Responds to Austin Mahone Hitting on His Girlfriend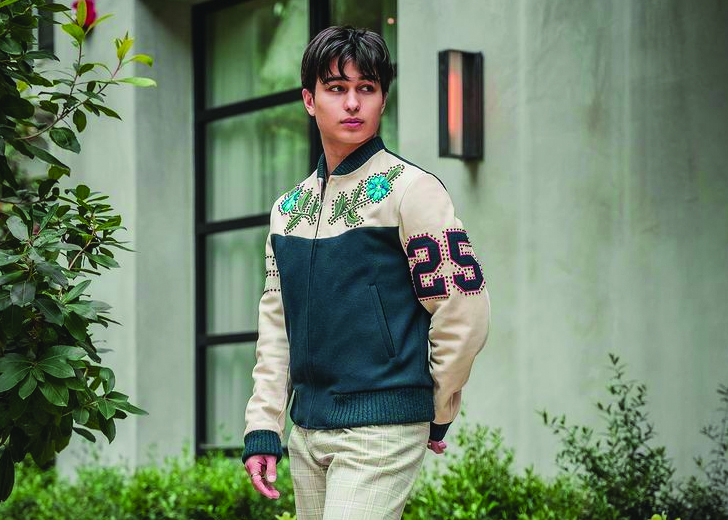 On August 21, 2022, Kio Cyr's girlfriend Amanda Diaz uploaded a TikTok video where she could be seen lounging in a pool chair with her eyes closed as the music went, "I can't see a damn thing."
The video had the text overlay "when he is a walking red flag but has green eyes," and in the caption, she wrote "guilty."
Diaz alluded she had a weakness for men with green eyes, even if they were problematic in a relationship.
Many in the comments were debating if her boyfriend had green eyes or not. The video eventually caught Austin Mahone's attention, who reacted to the video. 
He stitched Diaz's video, showed off his green eyes, and in the caption, wrote "Wassup then?" and tagged Diaz, suggesting that he would not mind hitting on her. 
Many in the comments section told the 'All I Ever Need' singer that Diaz was already in a relationship. Some even tagged Cyr in the video.
Kio Cyr Responds to Austin Mahone Hitting on His Girlfriend
And then, Cyr responded to Mahone hitting on his girlfriend on August 22, 2022.
He stitched Mahone's video, after which the clip switched to him and Diaz in a room. Diaz was lying on the bed using her phone while Cyr was propped up on a chair.
He looked over at Diaz and then at the camera and said, "I chose peace to avoid violence," with a little laugh and ended the video zooming in on his annoyed and jealous face. 

Kio Cyr responds to Austin Mahone hitting on his girlfriend. (Source: Instagram)
In the caption, he simply tagged the singer. Fans were excited at his hilarious reaction and left their thoughts and opinion in the comment section.
"The audacity he had Kio, tell him," commented one user, while another wrote, "not today @autinmahone, you do not want to anger Kio."
Even Mahone joined in on the fun and wrote "I am a lover too," in the comment section. Cyr did not reply to him probably because his fans had done it for him on his behalf.
They asked Mahone to back off and said there was no way Diaz would choose the singer over her current boyfriend. 
Austin Mahone Says It's All Good
Later, Mahone commented it was all good, and that he had no intention of coming between them.
"It's all good. They have way more history," commented the singer.
Previously in July 2022, there were rumors that Diaz and Cyr had broken up after the former posted a TikTok with another man. At the time, Diaz was vacationing in Ibiza, Spain, and Cyr had not gone with her. 
In the video, some man with tattoos all over his hand fed her a piece of bread. And since Cyr did not have tattoos like that, fans suspected there was trouble in paradise.
They claimed that Diaz and Cy had broken up, but before it could escalate, the former replied to a comment, writing, "I can have friends. LMAO."