Austin Mahone's Dating History — Who Is The Popstar's Current Girlfriend?
Austin Mahone has dated many famous women in the past.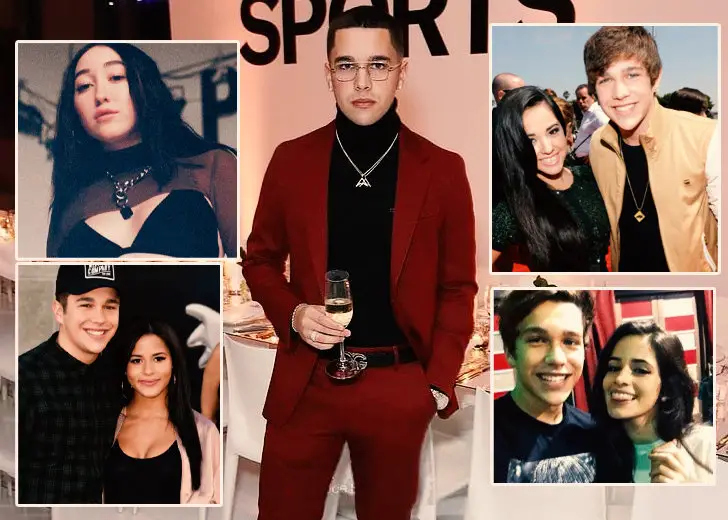 Austin Mahone started by covering feel-good songs and going viral on YouTube, which eventually landed him a record deal and helped him cross over to Billboard. 
He is famous for his pop anthems like 'Mmm Yeah' and 'What About Love' and has often been compared to his older contemporary, Justin Bieber. 
In 2019, Mahone sat down with Access and dished on his relationship status and what he looked for in a girl. 
Yes, I am single. What I look for in a girl is someone who is laid back and goes with the flow, because that is how I live my life. I am always going to different places, so if she can chill out and just let me do my thing and wait for me to come back. 
Despite being single, he has dated a lot of famous women over the years. Here is a breakdown of the singer's love life. 
Austin Mahone and Becky G
In 2015, after months of speculations, Mahone confirmed he was dating Becky G.
He told MTV that it was his first real relationship and that it was great being in a relationship with someone who did the same thing as he did.
The "real relationship" comment confused fans as he was previously dating former Fifth Harmony member Camila Cabello. The duo started dating in 2012 but called it quit in November 2014.
Becky and Mahone even gave a glimpse of their relationship in Becky's music video for her single 'Lovin' So Hard.'
However, a few months later, in August, Mahone confirmed his split with Becky, citing their busy schedule as the reason for their breakup.
Austin Mahone and Katya Elise Henry
After Becky, Mahone was linked to fitness model and personal trainer Katya Elise Henry. The singer and his girlfriend spent a lot of time traveling. 
According to E! Online, the duo met on Instagram and what started as a fling turned serious. The singer shared he liked how adventurous Henry was and that she was always ready to go on a trip with him at the drop of a hat. 
The outlet even revealed that Mahone admitted he could see himself marrying Henry in the future and also shared that he was taking it slow. But, unfortunately, it wasn't meant to be for the duo as they broke up in 2017. 
Austin Mahone and Noah Cyrus
Although Mahone and Noah Cyrus never confirmed their relationship, rumors started when they hung out together. 
The duo was in Miami to perform at the Y100′s Mac-a-palooza Pool Party. Cyrus performed her songs' Stay Together' and 'Make Me Cry.' Meanwhile, Mahone kicked it off with 'Lady' featuring Pitbull.
During the event, Cyrus and Mahone were pictured jet-skiing together, which started the rumors. However, nothing materialized, and the story died down. 
So far, Mahone has not been linked to anyone showing he is single, but nothing is certain unless he confirms it.