Kid Cudi Makes Waves with Painted Nails — A Look into the 'Unconventional' Fashion Icon
"Turned my comments off on Instagram. I got tired of blockin so many accounts," says Kid Cudi.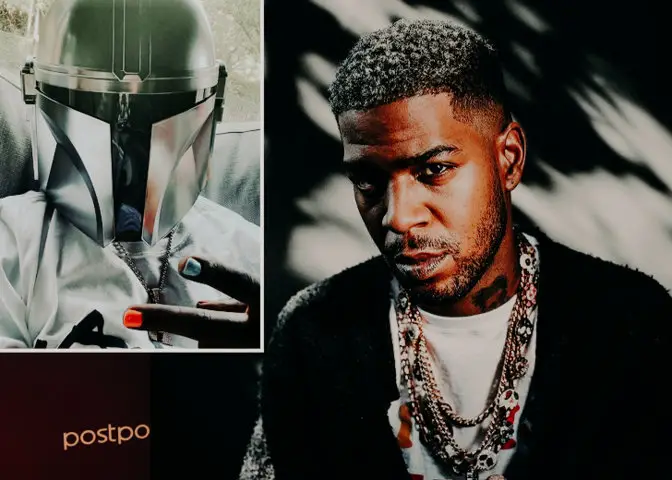 The industry's newest fashion icon, Kid Cudi, whose real name is Scott Ramon Seguro Mescudi, has been heavily criticized for his beauty choices.
The recent backlash came in the wake of his July 17 Instagram post, where he posted a selfie of himself showing off his bright blue-and-orange painted nails with a helmet inspired by The Mandalorian.
Many were not accepting of his colorful manicure since society still remarks such an act as "unconventional" for men.
Due to that, the rapper turned off the comments later in the day. He also took to Twitter to explain his action, saying he didn't want to waste his time addressing the problematic comments about his painted nails.
"Turned my comments off on Instagram. Seems people really have a problem w me painting my nails," he tweeted. "I got tired of blockin so many accounts. I really need u to understand, if u dont like me doin this or anything I do, please dont buy my albums, dont come to my shows. [expletive] way off."
After Cudi stood up to critics who criticized the nail polish, some Twitterati continued to criticize him, while many also showed their support. "How are dudes so fragile that they get mad over some paint," one wrote.
Another added, "focus on the people who love you and who support you, [expletive] them."
Performed Wearing a Floral Gown
But that is not all. The style icon had earlier faced similar backlash when he performed on Saturday Night Live, wearing a floral gown, in April 2021.
Describing his dress further, the floral gown was a custom Off-white dress with a fitted bodice and spaghetti straps.
Speaking with GQ magazine the same month, Virgil Abloh, the Chief Executive Officer of Off-White, revealed that Cudi had asked him to make a dress for SNL when the rapper was on the set of a film shooting.
"I hope today there's some kid in middle America that feels empowered by what Cudi used our privilege and platform to do," Abloh talked about the impact the dress could make in the fashion ecosystem.
Cudi's performance was a tribute to Kurt Cobain, the late frontman of the rock band Nirvana, on his death anniversary. 
That being said, several members of the LGBTIQ+ community criticized the rapper, contrasting the praise Cudi received with the bullying trans people experience when they wear the same thing.
His 'Unconventional' Fashion Trends over the Years
Going way back to February 2009, Cudi still was making fashion statements with his wears.
That year, he wore a leather moto jacket over a grey hoodie, a simple black T-shirt, skinny jeans, a Louis Vuitton keychain wallet, his Jesus piece necklace, and Jordan 3s at the Michael Bastian Fall runway show.
Some years later, in April 2014, he flaunted a red fleece crop top and cut-off denim shorts during his Coachella set.
His looks instantly got the internet talking, while some praised his bold move and some critiqued.
What followed after is written in the book of fashion history. On June 21, 2018, Cudi walked on the runway during Paris Fashion Week for Louis Vuitton wearing slouchy trousers, a hoodie, and a cream-colored trench coat.
That event also saw Kanye West leading the walk with Travis Scott, Takashi Murakami, Don C, ASAP Nast, and Playboi Carti in attendance.